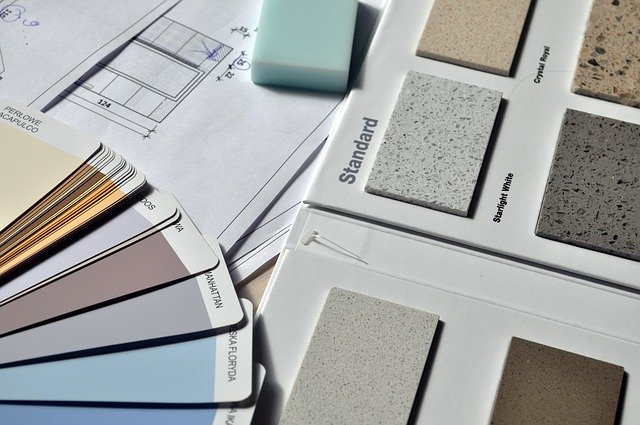 How to Choose the Right Colour Palette for your Home
How to Choose the Right Colour Palette for your Home
https://sunnyleahomes.ca/wp-content/uploads/2020/12/color-palette.jpg
640
425
Marino Scopelleti
https://secure.gravatar.com/avatar/4f0c6f55dea8f5901fae4cb7ca19ec54?s=96&d=mm&r=g
Deciding on one paint colour is tricky; how does one find appropriate shades for an entire house? How can you know or determine if they go together? Where do you even begin? Join sunnylea homes while navigating a selection of colours for your whole house, and gather inspiration to paint; you can also look for
home improvement ideas
in Toronto or any part of the country.
1. Choosing your colours: Begin by choosing from a colour wheel.
The primary colours are red, blue, and yellow. They are pure colours that cannot be created.
Orange, green, and purple are secondary colours. These colours are typically created with a combination of equal parts of two primary colours.
Tertiary colours are a mixture, in varying parts of secondary and primary colours to create unusual hues; thus, primary and secondary colours become less colourful.
2. Start by picking a colour for the most oversized and centrally located rooms.
It can most likely be the kitchen or the living room, and it's a great place to start working on the entire house colour palette. Picking colours can be stressful, choose a soft, neutral hue for the main room; it will make the other colours a lot easier. You really can't go wrong with white, can you?
3. Choosing the boldest colour
You most definitely have a colour in mind that you've always desired your favorite room should have; you can start there. While choosing the bold-hued place, choose a softer and more passive colour for the next rooms. You may go for bold colours next to each other, but that does carry a bit of risk.
4. Have a concept when picking colours for open space
When a significant portion of the house is visible at once in the open, picking the right colours that blend is incredibly essential. Using shades (shades are darker) or tints (tints are lighter) of the similar hues work well in open space.
5. Work on upstairs and downstairs spaces
Suppose you own a space that has separation between floors. In that case, one can easily create a different zone with different setting upstairs versus downstairs, embedded in the colours you choose. Sunnylea's skilled
home renovation designers in Toronto
help you work on a single floor that is manageable and undivided attention can be given to each space.
6. Consider neutral
Beige, grey, white are perfect choices for halls or any space; the colours give the place much-saturated feels. On the other hand, if you decide upon neutrals contrast, landings can make a huge impact. It need not be extra bold or unusual from the different colours you may use just a shade darker enough works well.
7. Test your potential palette
Sunnylea homes suggest trying out the colours once decided. As you agree upon the colour choices and may think this is your final decision, try some test pots of paint. Often, the colours you have in mind do not turn out the way you want it to be, sample out cards, and even the big ones, which can be misleading. Choosing a colour should be enjoyable, not stressful. Rushing into anything will ruin the fun experience. Visit Sunnylea's home renovation; subscribe to the newsletter to get your fix of inspiring designs, trend materials, and spectacular home renovations in the Toronto area. Have a chat with the professionals, get swatches as you desire. Contact Sunnylea Homes
renovate@staging.wsipowered.com
or call on
(416)-789-5229
for more information on home renovation in Toronto.