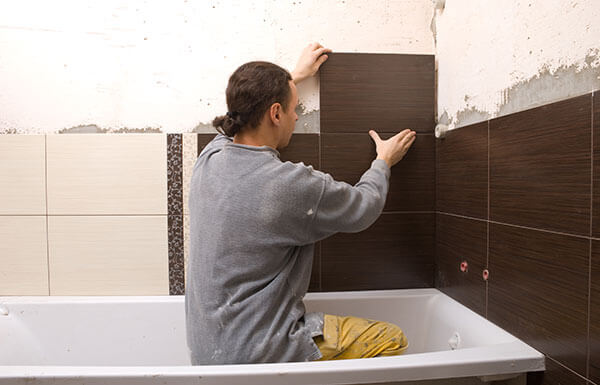 Best Bathroom Renovation Ideas and Tips
Best Bathroom Renovation Ideas and Tips
https://sunnyleahomes.ca/wp-content/uploads/2020/11/Bathroom-Reno-Toronto.jpg
600
385
Marino Scopelleti
https://secure.gravatar.com/avatar/4f0c6f55dea8f5901fae4cb7ca19ec54?s=96&d=mm&r=g
When your home looks beautiful and feels fresh, it invites a daily infusion of joy into your life. Sunnylea Homes believes that space one inhabits has a massive influence on their personality and approach in life. Renovating your bathroom is questionably one of the most important investments anyone can make; it also impacts the resale value of your home.
Thinking about bathroom remodeling, but not sure where to start? Here's a list of a few tips and ideas to help you guide through bathroom renovation ideas:
Clear idea of what you want
It is essential to know what you like and dislike about your space and this will help you update an inclusive floor plan that combines all the desired changes. Once you decide on these facts, then you can think about aesthetics, the color palette and the types of fittings that you would like to incorporate.
Research
Experienced designers say 'The best clients are habitually the most informed,' research is essential. In the age where social media is everything, there is tons of information, graphics, and images of spaces you love on
Pinterest
and
Instagram
; it is an excellent source of inspiration. The better versed and aware you become on what you love; the easier it will get to make decisions as you move along. It also gives you a solid record to use and compare against your selections.
Decide on a budget
A flexible budget allows you to make unexpected changes in design decisions during the process, which add in cost but having a fixed budget and set ideas will help the entire process be much more straightforward and hassle-free. Experienced bathroom renovation companies always suggest leaving you some extra funds for unexpected things and situation that do come up during construction.
Detail-oriented
Your idea of a skillfully laid-out marble vein along the floor is most likely not same as the person who will be doing the tiling work, so you need to make sure that you run through before anything is glued down. Make sure to go through all the materials ordered and decided upon before actually fixing it in your bathroom. We also recommend ordering at least 10% more material than needed for such reasons, and also for any cracking or breaking that often occurs during shipping and handling.
Choose genuine people/company
To achieve beautiful results, it's essential to choose a good team you can trust. A company that understands budget and vision goals just like you do.
Sunnylea homes
conduct bathroom renovations in Toronto and other areas knowing where to allocate client funds and deliver the best results in the given time with honest communication, transparency and warranty. Sunnylea homes work with an integrated and trusted team of innovative designers, master craftsmen, and skilled trade people to offer comprehensive bathroom remodeling services. Whether you need to repair a leaky bathroom, swap out a tub or shower stall, or update the lights, fixtures or vanity, our team of experienced professionals tackles a wide range of renovation goals effortlessly.
A WSIB-certified and an insured company Sunnylea Homes guarantee quality artistry. To learn more contact us online or call us on 416-789-5229 for queries and guidance on bathroom renovations.