Complete Home Renovations in the Greater Toronto Area
Home > Complete Home Renovations in the Greater Toronto Area
Complete Home Renovations in the Greater Toronto Area
Love Where You Live!
Whether you are the new owner of a charming Toronto fixer-upper, or your home of many years is no longer serving the growing needs of your family; if you are looking for a complete home renovation, Sunnylea Homes is here for you.
As an experienced, award-winning home renovation contractor in the GTA, we are well-versed with every element that goes into successful home makeovers. A creative flair, an eye for detail, knowledge of local building regulations, and the ability to overcome any hidden surprises, come naturally to us. With an integrated team of innovative architects, expert engineers, master craftsmen and skilled tradespeople, we help you modernize your spaces and turn them into beautiful, forever homes. Clients vouch for our stellar track record.
No matter how large or complex your requirements, at Sunnylea Homes, we give shape to dream homes, and help you love where you live.
Enjoy Endless Possibilities with Toronto's Leading Home Renovation Company
A complete home renovation is a great opportunity to redesign every aspect of your home to make it look and work better for you and your family. From optimizing layouts and adding style and comforts, to beautifying the exteriors and revamping the interiors, the possibilities of enhancing your home's design and function are endless.
Improve exteriors: Fortify the foundation, exterior walls, and other structural elements, upgrade the roofing, elevate your home's curb appeal, and improve the functionality of your backyard.
Enhance natural light: Add doors, windows, or skylights, or build out an extension for a sunroom.
Optimize energy and water usage: Boost the insulation, upgrade plumbing, electrical, heating and cooling, install other power saving and water saving fixtures and amenities.
Redesign the interiors: The sky is the limit here. It all depends on what you and your family needs, now and in the future.

Reposition rooms between the front and back or different floors of the home
Knock down walls for an open-concept layout
Add designated areas for living, dining, entertaining
Create a separate mudroom, laundry room, home office, or guest bedroom
Full-Scale Home Renovation Specialists If You Dream it, We'll Build it!
At Sunnylea Homes, we bring together a formidable blend of technical expertise, creative design solutions, quality craftsmanship, and superior customer service. Talk to us when you want to give your home a complete makeover. Our efficient and qualified team will:
Take the time to understand your lifestyle and preferences, as well as the evolving needs of your family.
Study the structure, construction, and material elements of your property.
Strategize smart, attractive, and cost-efficient solutions that thoughtfully cater to your needs, without losing sight of the property conditions or local zoning restrictions.
Get your sign-off on a systematic and well-laid out plan, which includes the detailed scope of work, timelines, and budget.
Execute your vision and transform your property into a beautiful home that you and your family will enjoy for years to come.
Watching the home of your dreams take shape before your eyes is a unique experience, and we do our best to make this process seamless and hassle-free for you. Every member of our team, along with our trusted network of professionals strives hard to deliver your home remodeling project in a timely and efficient manner, to your exact specifications.
Clients continue to enjoy our innovative designs, quality materials, high-end finishes, and consistent customer service. We offer a two-year warranty on all our projects.
Partner with Sunnylea Homes for fantastic home makeovers in Toronto and across the GTA. Call 416-789-5229 or contact us online to book a complete home renovation consultation.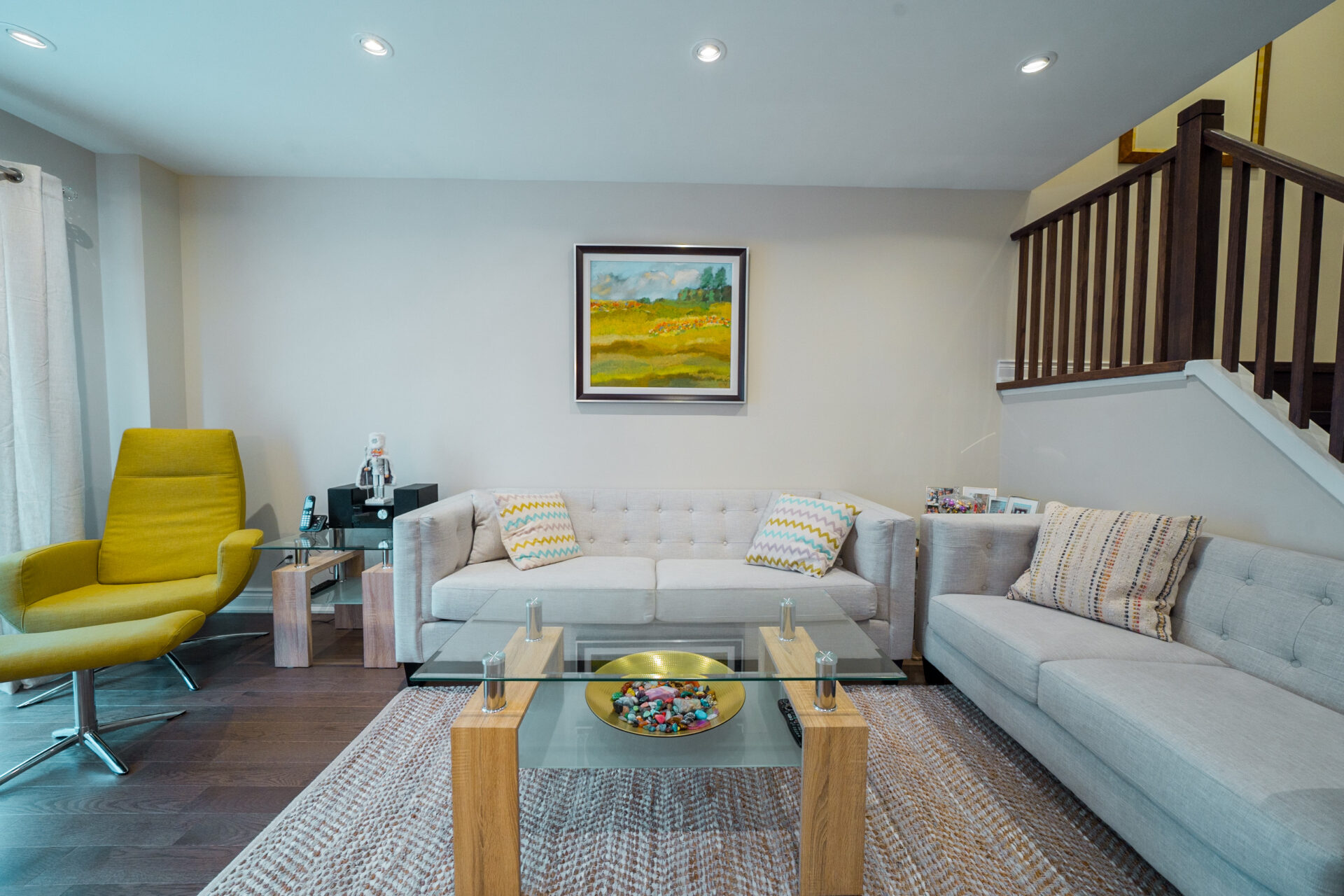 Turn your house into a beautiful home. There are endless possibilities to improved design and function. Together we can create a home to suit your own unique style and needs.