Custom Home Builders in the Greater Toronto Area
Home > Custom Home Builders in the Greater Toronto Area
Custom Home Builders in the Greater Toronto Area
Make Your Dream Home a Reality
There is nothing quite as exciting (and unnerving!) as tearing down an older home to rebuild a custom home. Entrusting your vision to a construction contractor or home builder is a tough decision. Will they understand what you need? Will they deliver within the planned time and budget? Will it look the way you imagined?
At Sunnylea Homes, we understand these apprehensions and believe that building a custom home is an extremely delicate and personalized process. Maintaining honest and consistent communication and earning our clients' trust at every stage of the process is what helps us design and deliver stunning custom homes.
Building Custom Homes in Toronto and the GTA
From structural limitations and age of your home, to prohibitive remodeling costs (such as re-plumbing, re-ducting, or re-wiring an entire home), there may be several reasons for choosing a custom rebuild over a complete home renovation. However, once you have made the decision to have made the decision to tear down an existing property, you need to commit to these three words—plan, plan, and plan! Meticulous planning of every minute detail of your custom rebuild is paramount to staying on course. It is not just the schematics; there are various other aspects involved, such as:
Obtaining building permits
Passing inspections (compliance with applicable regulations or codes)
Making appropriate design choices
Getting timely and cost-effective materials and labour
Any interruption in these stages can throw your project off track, add to the cost and timelines, and make or break your vision of a dream home.
Build your dreams with the best home renovation company in Toronto
At Sunnylea Homes, we have decades of local knowledge, and a deep understanding of the nuances in Toronto's building laws and codes. As an experienced and successful custom home builder in the GTA, we have proven methods to navigate each phase smoothly and efficiently, minimizing any hiccups to the construction of your dream home.Our commitment to creative designs, quality workmanship and superior service will be evident across the project lifecycle. Whether it is surveying the site, demolishing the older home, proposing the floor plans, amenities and interiors, or flawlessly executing the project, our integrated network of renovation professionals will ensure success every step of the way.
Transform your Older Home with Toronto's Custom Rebuild Specialists
Sunnylea Homes can help you rejuvenate your home without straying from the architectural styles and design aesthetics of your neighbourhood. Our team of creative architects, experienced engineers, and skilled tradespeople are passionate about renewing, enlarging or rebuilding older homes across the Greater Toronto Area.
We address some critical aspects early in the custom rebuild process.
Long-term approach: We take the time to understand your vision, lifestyle, and requirements, not just for the present, but also for the future needs of your family.
Lifestyle quality: We design practical, flexible and attractive spaces that solve your existing dilemmas and enhance your quality of living.
Tailor-made spaces: Our priority is making sure that your custom home reflects the personality and uniqueness of the occupants—you and your family!
Committed to your vision: We help you revisit and refine your vision to ensure the desired outcomes for your dream home. This also allows us to make accurate and effective proposals that account for the structural aspects, construction methods, materials, design elements, potential obstacles, costs, and timelines. We are very serious about delivering what we promise!
Partner with a trusted construction expert and home renovation contractor in Toronto for a hassle-free custom rebuild experience.
Call Sunnylea Homes at 416-789-5229 to discuss your requirements or contact us online.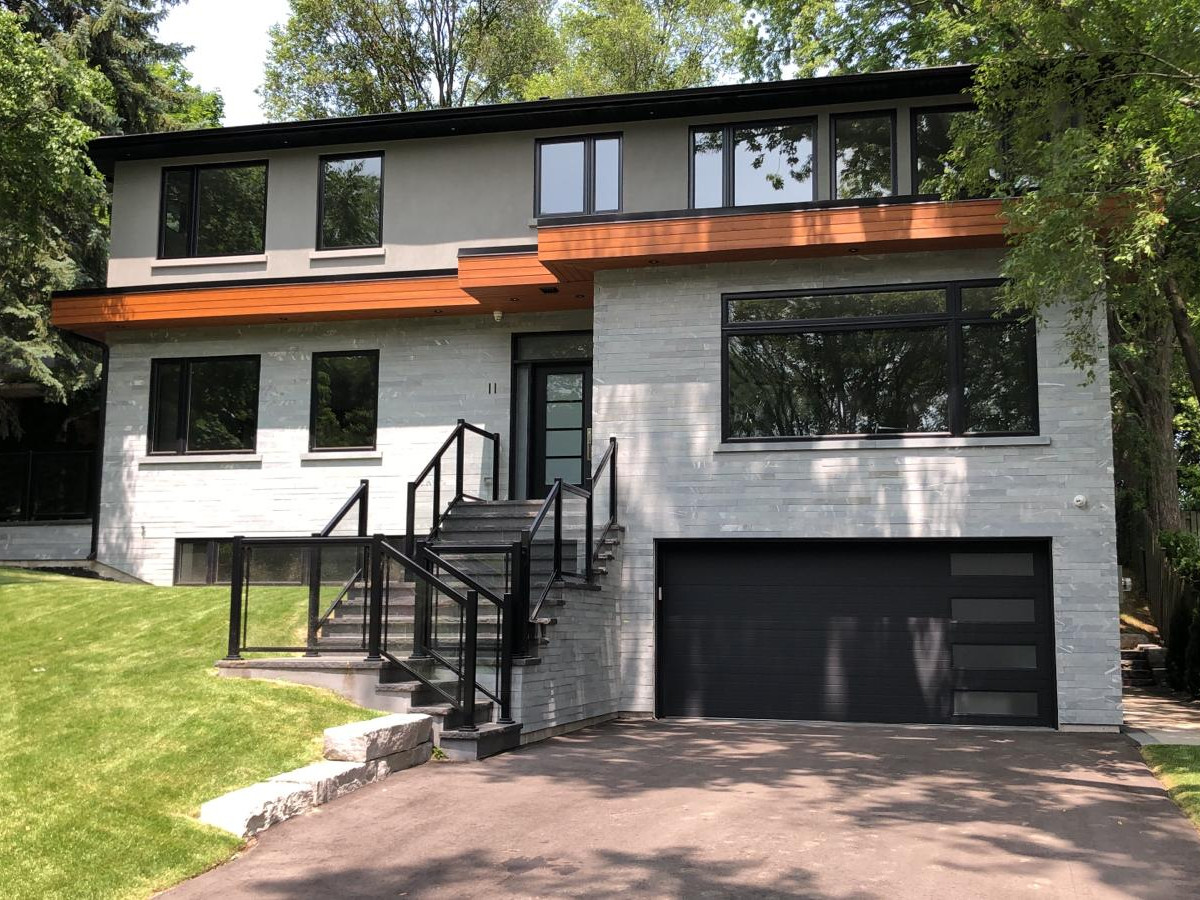 Build the home of your dreams! We work closely with our clients ensuring their dream home is built as beautiful as they envisioned.