Welcome to Sunnylea Homes! Leading Home Renovation Contractors in the Greater Toronto Area
Skilled Teams and Remarkable Transformations
We are a family-owned, design-build home renovation company, specializing in home makeovers in Toronto and across the GTA. With 40 years of experience in home additions, home remodelling, and custom builds, we can successfully deliver projects of any scale and complexity. Our team of talented designers and master craftsmen carry out remarkable transformations to build you the home of your dreams. We aim to create spaces there are:
Fabulous, yet functional
Refreshing, yet timeless
Bright and spacious, yet cozy and comfortable
Our extensive experience and proven processes allow us to take on a wide range of home renovations, including:
Home additions
Bathroom renovations
Kitchen makeovers
Condo remodels
Custom rebuilds
Whether you require a bathroom renovator, condo contractor, or home additions specialist, Sunnylea Homes is here for you. We have the skills, creativity, technical expertise and resources to deliver your requirements.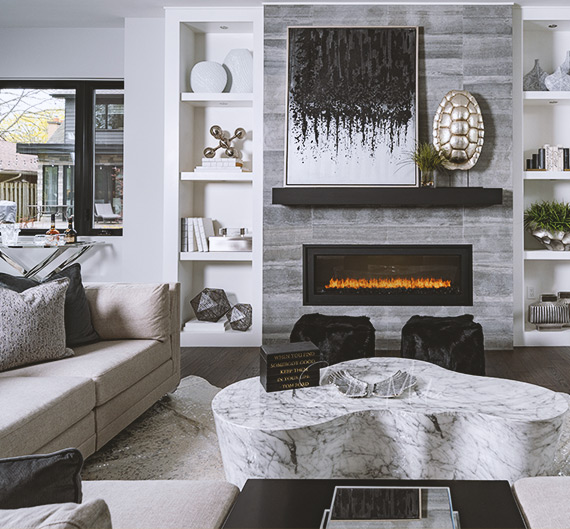 Meet Our Family of Home Renovation Specialists
Started as a partnership between Geno Scopelleti and his son, Marino Scopelleti, Sunnylea Homes is a full-service home renovation company serving clients across the Greater Toronto Area.
Geno is a qualified and experienced home renovation specialist with a bright, award-winning career spanning four decades. As a partner at Carick Homes from 1991 to 2019, Geno has won the hearts of hundreds of clients, who vouch for his professional knowledge, high-quality work, and exceptional service. Besides Geno and Marino, the Sunnylea family consists of several skilled, licensed, and safety-trained tradespeople, who represent our corporate values, and share our passion for transforming ordinary houses into dream homes.
Our Values
From concept to completion, we ensure that your home renovation experience is efficient and stress-free. Our values serve as our guiding force every step of the way.
Dedicated to clients' vision: We treat each client with the utmost respect and have their best interests at heart. Whether it is a small individual project, a luxury residence, or a custom home, we are passionate about translating our clients' vision to reality.
Professional approach: We are deeply committed to every aspect of the project. Our teams and tradespeople treat our clients' homes with the utmost, care and respect. We are honest and deliver what we promise.
Flawless execution: We do not compromise on the quality of materials or the skills of our tradespeople. Our crew is licensed, WSIB certified (health and safety), and fully-insured. World-class craftsmanship is the hallmark of our projects.
Sterling customer service: We understand that any home renovation, big or small is an emotional process, and strive to make this easy on you at every step of the way. We maintain honest and transparent communication and stand by our work with a 2-year warranty.
The Story behind Our Name
Yes, our company name is indeed inspired by Toronto's gorgeous and highly sought-after neighbourhood, Sunnylea. West of the Humber River and south of Bloor Street West, Sunnylea is a hidden gem that boasts mature trees, lush parks, and an exclusion of sidewalks. The Mimico Creek that gently meanders through the centre of this neighbourhood adds to its charming vibe and tranquil, country-like ambience.
In the summer of 2018, our team carried out a massive home renovation for number 11 Ivy Lea Crescent in Sunnylea. It was originally a 1,600-square foot bungalow that we transformed into a 3,800-square foot modern, beautifully-appointed custom home. Several hours of thoughtful planning and hard work helped us achieve excellence in the construction of this home. This included seamless coordination and collaboration between our innovative architects, experienced engineers, and skilled and licensed tradespeople. This project has come to represent everything our company stands for, and we are proud of what we built. In fact, this home was also featured as an inspirational dream home on one of the episodes of HGTV's popular home improvement series, Property Brothers Forever Home.
At Sunnylea Homes, we aim to build your dreams through stunning home renovations that will make you 'love where you live!'
Craftmanship
We are committed in delivering high quality workmanship with our dedicated, experienced and skilled teams. We use the best quality construction materials. Conveniently located in the Toronto's Castlefield design district, we are steps away to all of the latest materials and trends.
Home Expertise
We understand that undergoing a renovation project can be stressful. With over 35 years of experience, our method of detailed planning, ongoing and open communication, active site management and quality workmanship provide peace of mind and customer satisfaction from start to finish.
Sterling Customer Service
We truly care for each client and stand behind our workmanship. We provide each client with a two year warranty.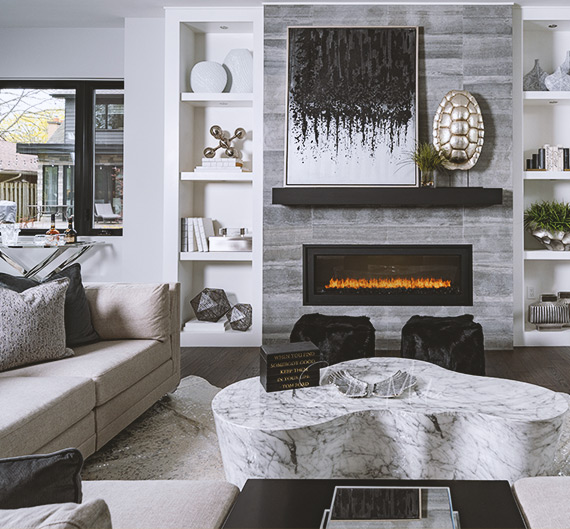 HGTV – Property Brothers Forever Home
We are proud to be a member of the Property Brothers Forever Home construction team. 2019 was an exciting year! Our team transformed five families households to their dream homes. We are excited to announce our HGTV airing dates.
Tanya & Sean – April 20th | Michelle & Ghopi – October 5th | Lois & Mark – November 3rd | Alison & Greg – November 16th | Jackie & JR – December 21st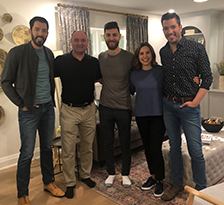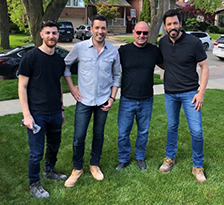 HGTV – Save My Reno
We have had the pleasure of working with Samantha Pynn and Sebastian Colvis on Save My Reno, taking an impractical room in a home and transforming it into a more functional and inviting space. Stay tuned for the HGTV airing dates of two of our completed projects.