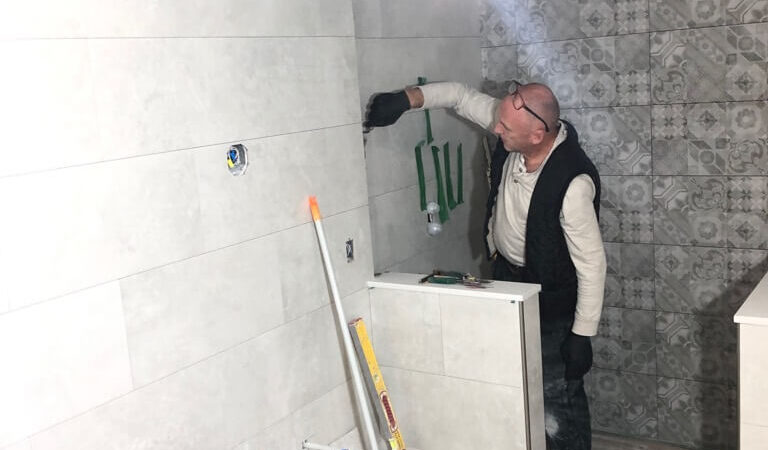 Best shower floor materials to consider for your big bathroom renovation
Best shower floor materials to consider for your big bathroom renovation
https://sunnyleahomes.ca/wp-content/uploads/2020/07/bathroom-renovation-toronto-768x450-1.jpg
768
450
Marino Scopelleti
https://secure.gravatar.com/avatar/4f0c6f55dea8f5901fae4cb7ca19ec54?s=96&d=mm&r=g
Looking for
bathroom renovation
ideas? A lot of things should be taken into consideration when renovating a bathroom with a shower — like the overall design, walls and floor. Of all things in the bathroom, shower flooring material requires the most consideration. The selection process for bathroom flooring is completely different from choosing the flooring options for other rooms. Flooring that creates a style along with its long-lasting usability makes the right fit for bathrooms. It should be easy-to-clean and be able to withstand the continuous moisture. Choosing the wrong material can turn your bathroom into a wreck and waste your money. Keeping in mind the exposure of floors to water, selecting water-resistant and slip-resistant floorings are necessary. Another important thing to consider is the maintenance needed for floorings. Some floors get stained and easily damaged due to the organic compounds in water. With all these requirements, there are limited flooring materials for bathrooms but there are numerous floor design ideas to choose from. Seek help from the best bathroom renovators to select the right material for flooring.
The best flooring material available for bathroom renovation
1. Ceramic and Porcelain
Ceramic and porcelain are the best and the most-used materials for bathroom floors. Porcelain is made with dense clay and is one of the most durable materials for shower flooring. These floorings are quite affordable, stylish and have a have low water absorption rate. Its appearance is attractive and available in numerous designs and textures to choose from. Go creative with the shapes and sizes to build a design of your choice. Most importantly, they are easy-to-clean and scratch-resistant, which makes it the best-pick for shower floors.
2. Travertine
Travertine is available in a variety of styles and colours making it a good choice for many homeowners. Along with these points, travertine floors are preferred because of their practicality. Travertine tiles are available in a lot of options — like polished, honed tumbled or chiselled finish. From greys to creams, browns to golds, you have a wide range of colours to choose from. Travertine floors are slip-resistant and durable, but they are prone to damage and staining. Cleaning can be quite difficult and you need to be careful with the material used for cleaning these floors.
3. Marble
Marble tiles are one of the most popular choices for shower flooring. It is a timeless material and can turn any bathroom into a luxurious space. Marbles are naturally chic, attractive, and available in various shapes and styles. Although their appearance is good, it is not always a better option for shower flooring because it is delicate and prone to damage. Regular cleaning is required to keep marble floorings protected from damage caused by soap and oil exposure. Make use of honed marble with a matte finish rather than polished marble to avoid scratches on the surface. Avoid using polished marbles because they are quite cold and slippery. You can also choose from the different types of textures that are naturally warm and slip-resistant. To find out more bathroom renovation ideas, contact our experts at
Sunnylea Homes
, Toronto today!