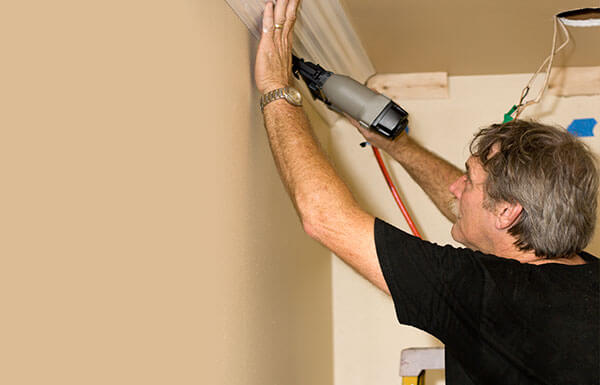 5 Tips for Renovating your Old Home or Heritage Home
5 Tips for Renovating your Old Home or Heritage Home
https://sunnyleahomes.ca/wp-content/uploads/2020/07/Home-improvement-Toronto-Sunnylea-homes.jpg
600
385
Marino Scopelleti
https://secure.gravatar.com/avatar/4f0c6f55dea8f5901fae4cb7ca19ec54?s=96&d=mm&r=g
Want your heritage property to look more beautiful? Consider your home renovation to make your old home feel more comfortable. Renovating a heritage home isn't an easy job. Renovation done smartly can turn a heritage home into your dream home. Consider renovation as a special project you need to build from scratch. Look out for amazing 
home addition
ideas from experts and home renovation contractors in Toronto. Hiring the best home renovation company in Toronto will make your work much easier.
Home renovation specialists
will help you to renovate old homes, from gladiators to roofing, everything within your budget.
Tips for the renovation of old homes
Check out if the property has water damage
Water damage is a serious problem that should be looked into with great attention. Water damage can have dangerous and long-term effects on the property causing bugs and dry rot. While making a renovation plan, check out the home ceilings, windows and floors if there is any water damage caused to the property. It exists, this is a serious warning of structural issues to be corrected.
Hire a team for the renovation
Experienced contractors and inspectors can help you get your renovation project done rightly. They can make a better estimate of the amount of work needed for renovating your homes at the least cost. It would be great if you find people who are experienced in historic monuments preservation to know the exact restoration work to be carried out. Hire a talented team who will guide you throughout the process of old home restoration.
Invest smartly
Smartly plan your home restoration project. Even if you wish to sell the house, consider the resale value while planning a budget. Make sure that you are investing in a house that would yield an equal return in the future. Research about the price of fully renovated houses in that area to get an idea for planning your budget structure.
Check if wiring problems exist
In the older times, homes had a smaller number of outlets compared to the modern age homes. Make sure that there are at least two or three outlets in a room and install new wirings with new plugs. Check the wiring issues minutely whether any issues exist to avoid any further mishaps.
Other problems
Look out for the other problems that exist in the old property to avoid any hazardous situations and ensure a safe and comfortable lifestyle after the renovation. Some common problems that may exist are listed below:
Termites and molds
Undetermined foundations
Damaged paints and home exterior
Cracks in the plaster
Uninsulated ductwork
Rotting beams
Hazardous framing
Rusting pipes
Damaged windows
Damaged masonry units
What are you waiting for? Plan your property renovation as early as possible and watch your dream home coming into reality soon. Gain advice from home renovation experts to spruce up old homes with the best home addition ideas.