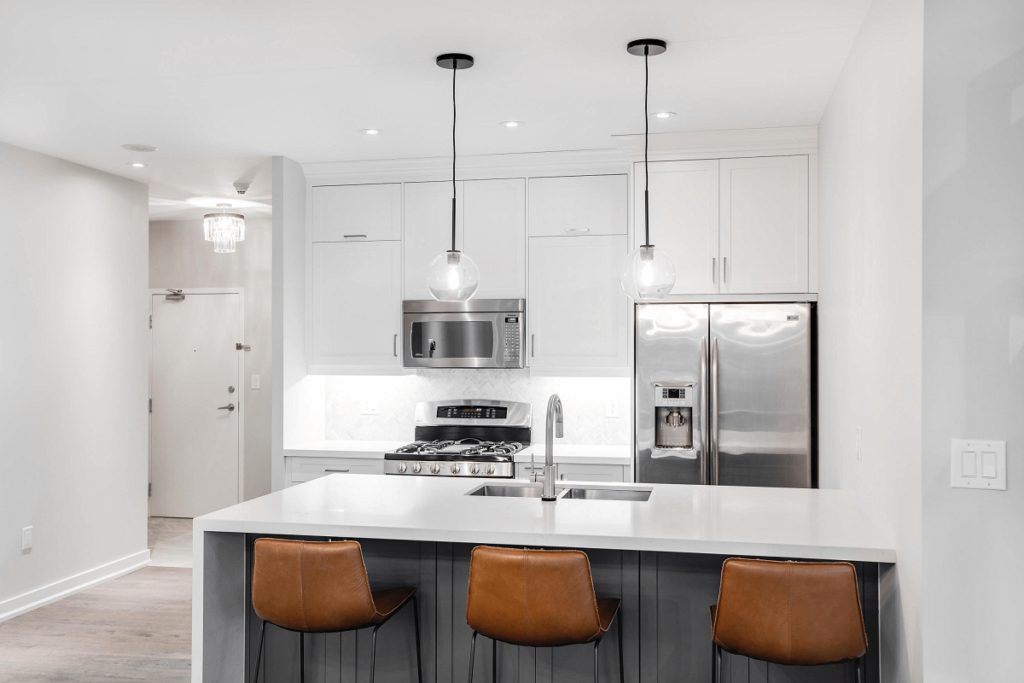 Tips for an Efficient Luxury Condo Renovation Experience
Tips for an Efficient Luxury Condo Renovation Experience
https://sunnyleahomes.ca/wp-content/uploads/2021/11/tips-for-an-efficient-luxury-condo-renovation-experience-1024x683.png
1024
683
Marino Scopelleti
https://secure.gravatar.com/avatar/4f0c6f55dea8f5901fae4cb7ca19ec54?s=96&d=mm&r=g
Condo renovations can be thrilling for most people, as the condo renovations dream in Toronto become a reality you relish every day. There is a lot to consider when performing a luxury condo renovation as it is very different from remodeling a single-family residence. The solution to a well-organized luxury condo renovation experience for you lies with the condo renovation company you choose.
Sunnylea Homes is a full-service condo renovation company that sets clear expectations, takes accountability for outlining your plan, and follows up on all the minute details throughout the planning stage and construction. We are a licensed company that understands the rules and procedures for condo renovation and communicates the same clearly with you to ensure the project is a success.
If you want to make your condo renovation to be a worthwhile experience, consider the following tips:
1. Consider checking Condominium Board guidelines and policies.
You must read your Condominium Board documents/papers carefully and ask your building manager to talk about any constraints that may be in place before you kick start the project. Your condo association should have a contractor renovation guide. Find out requirements on things such as changes to electrical, sprinkler systems, and other infrastructure. They may have approved companies to work with, as many latent renovation changes could affect the security of the entire condo unit. A small condo may have fewer restrictions, but a bigger condominium society may have policies/procedures that are more comprehensive and less resilient.
2. Ask the precise questions.
It is imperative you ask the correct questions when interviewing the condo renovation company. First, find out if they are competent enough and open to condo renovations. It is safer to place your bets on a full-service company, especially if you want to make significant changes. At Sunnylea, we provide architecture, design, construction, construction management, and many more, all under one roof. This method will ensure that the renovation works alongside Condominium Board regulations and doesn't provoke your neighbors or disturb the community.
Like Condominium Board regs, do research and search for companies within your locality with a proven track record of condo renovations. Seek advice and expertise upfront. Outlined are a few questions you can ask the condo renovation company:
Is the project practical and doable?
How do you price out and plan a project timeline?
How will you preserve the property during construction?
What precautions will you undertake to prevent disturbing neighbors?
How will you address securing all of the permits to ensure the project is delivered on time?
3. Manage expectations
One of the major challenges for condo owners considering a renovation are two factors- Expectations around timeframe and costs. An approval from Condominium Board and local governments is often a big deal. If you've hired a professional remodeling company like Sunnylea Homes, understand that we will give you the best information on the permitting process and Condominium Board approvals based on our experience in the field. Remember to get a written checklist from the company you hire detailing your responsibilities and theirs. This should include a project timeline for all aspects of the design/build process. It is best to live elsewhere until the remodel is completed. Speaking to your builder about these expectations is also imperative.
Do you want to make your luxury condo renovations in Toronto as stress-free as possible? Get in touch with our experts for a free quote on your requirements today.