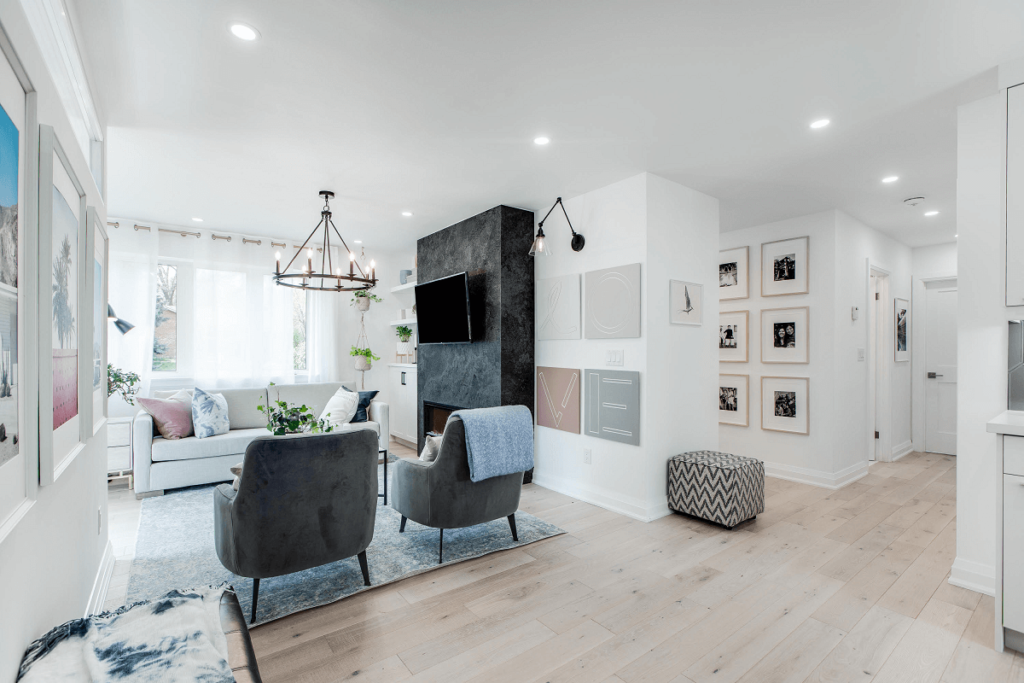 Common Interior Design Mistakes To Avoid
Common Interior Design Mistakes To Avoid
https://sunnyleahomes.ca/wp-content/uploads/2021/11/common-interior-design-mistakes-to-avoid-1024x683.png
1024
683
Marino Scopelleti
https://secure.gravatar.com/avatar/4f0c6f55dea8f5901fae4cb7ca19ec54?s=96&d=mm&r=g
Not everyone is a expert interior designer, but most people like to skimp on hiring one and decorate their own homes. As a nonprofessional in the home improvement world, you will go ahead and purchase a thing you think will be great in the bedroom without any plan or idea of what would be the fitting addition. On the surface, decorating your home is about what you like, but there are other factors that homeowners should consider; design elements like color, scale, lighting, and placement in a space. It all affects how the room will look. Without enough knowledge and experience, making mistakes is inevitable, which is fine; after all, to err is human.
Sunnylea Homes offers quality home improvements service in Toronto, so next time you are on an adventure; here are a few common interior design mistakes to avoid:
1. Hesitate in asking for Help
Even the most skilled person can make mistakes, and it can be difficult to spot errors, especially if you have been muddling over the same room design for a month. Sometimes all a room needs is a fresh set of eyes to spot the problem. You can ask a friend for an honest opinion on color choice, fabrics, or room arrangement. If feasible, hire an interior designer for guidance —they are professionals associated with top home renovation companies and have clever design tips and tricks to transform your home.
2. Think before you paint
Most homeowners have made a common mistake in painting their house first; it is something that renovation contractors can vouch on. You need to give that paintbrush a rest and pick out the room's fabrics and interior textiles, such as rugs and curtains. You might wonder why? It is because it's much easier to find materials that we like and then choose paint to resemble other elements. On the contrary, it is much harder to find a fabric that we love that also just so happens to match the color we have already put on our walls. Find what you prefer and like, and once you are satisfied with your design choices, select a paint shade or shades from the chosen textiles.
3. Show Your Personality
While there are thousands of inspirations everywhere, your home should depict who you are. Every space in your home should be relevant to your personality, lifestyle, travel dairies, etc.; otherwise, it is boring. For instance, if you love traveling and have traveled to multiple locations worldwide, imagine not having elements in your house that don't feature your passion. As a homeowner, you need to ring in all the things you love, making your home a unique haven that welcomes you at the end of a long day.
4. Too Many Furniture Too Much Furniture
With interior design, especially where furniture is concerned, having too many of the same things can be an issue. A room stuffed with furniture can never give you a feeling of spaciousness, and honestly, has anyone ever wished for a cramped-up house? All your furniture pieces should be in an appealing arrangement, and it mostly should bring you comfort; never let furniture restrict movement or compact your space.
5. Adding Before Deleting
According to most home improvement companies, adding before subtracting is the most common mistake- this is because people like to hop on to the fun part first, like picking new things for a room. Nowadays, recycling or DIY is a better option than purchasing; you could have your vintage pieces around your house. But if you still prefer purchasing new things, start with the essential items first; they may lead you to tweak some of the more minor components as you go, especially when it comes to home décor accents.
Have you ever made any of the above mistakes in your home? Contact Sunnylea Homes today to Enjoy Endless Possibilities with Toronto's Trusted Home Renovation Company.