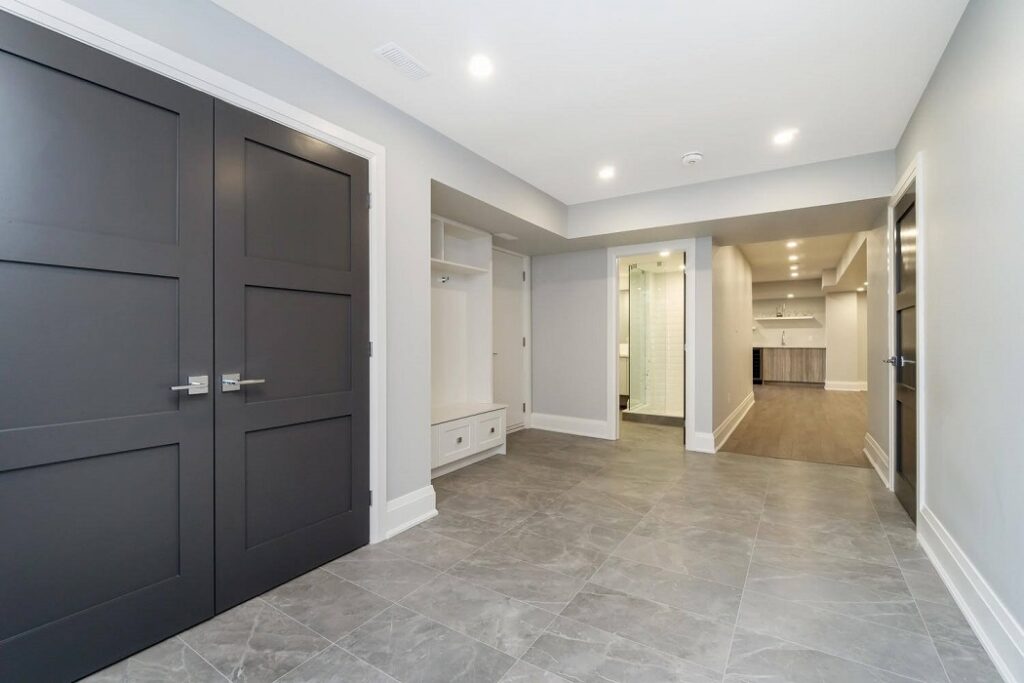 The Do's & Don'ts of Basement Renovations
The Do's & Don'ts of Basement Renovations
https://sunnyleahomes.ca/wp-content/uploads/2022/02/the-dos-donts-of-basement-renovations-1024x683.jpg
1024
683
Marino Scopelleti
https://secure.gravatar.com/avatar/4f0c6f55dea8f5901fae4cb7ca19ec54?s=96&d=mm&r=g
Transforming your basement into a warm and cosy living space is a clever move. Not only does it increase the usable space in your house, but it also adds value. We at Sunnylea Homes believe whether you're remodelling for extra living space, to create an area for pleasurable activities, to make room for guests, or to increase storage space, you will want to consider the below do's and don'ts before you start. We are among the most trusted basement renovation contractors and experienced home improvements contractors in Toronto who can help you avoid common missteps and guide you with things you might not have thought of, such as waterproofing. Outlined are below do's and don'ts that can help you get started.
DO:
1. Sketch a detailed plan.
Sketch out your room layout and know which elements can't change, like the placement of your furnace, water heater, and pipes. Think about how you would like your space to be now and, in the future, and budget accordingly. Think about the type of furniture, lighting you'll need.
2. Emphasize the positive.
Basements often have unique traits like pillars, cement floors, and unsealed ductwork that you can combine creatively into your design plan.
3. Waterproof the basement.
Moisture is a huge concern in basements; resolving any moisture issues before starting any home improvements work will save you time and money. Use a basement finishing product to prevent mould or moisture damage. Tip- Invest in a good dehumidifier.
4. Carry out a radon test.
Radon is a gas found naturally in the soil and is known to cause lung cancer. Most basements are mainly susceptible to an upsurge of radon due to the foundation being in direct contact with the home's soil and water. You detect Radon gas only through a special test. If it is severe, there are remediation options to be done before proceeding renovation of the basement.
5. Check for lighting
Basements don't usually have natural light coming in; therefore, lighting is an important design aspect to consider. Evaluate the existing lighting and determine how you can use it to best advantage in the new space.
6. Hire a basement finishing company.
A professional home renovation company can help you design and creative solutions to problems in your particular space. Hiring a company like Sunnylea Homes can save your funds by avoiding costly mistakes/delays. Start interviewing quite a few companies, see their work, check their experience in the business, reputation, read reviews, check references and the type of warranty they offer.
7. Get known with local code and permitting requirements.
Check all codes and permit requirements with the building department for your project and location. Doing so will help you avoid rework, and the correct permits will give you peace of mind while selling your home in the future. Fear not! We can certainly help you with this.
DON'T:
1. Plan to complete the entire basement
Focusing on smaller areas will help you make the most of your budget and efforts. Keep some areas unfinished to store seasonal items, holiday decorations, luggage, and other goods you don't use frequently.
2. Change plans
Once construction has started, any alterations cost money and create delays. Take the time essential on the front end of your job to make comprehensive design plans and selections. Ask queries until you are happy with your decisions.
3. Sacrifice on the features.
Plan designing and decorating your finished basement. If you genuinely want a beautifully finished look of the basement, you must pay attention to details like trims, doors, pot lights, flooring and paint colours.
4. Be scared to express yourself.
Basements are usually a fun part of your home so let your imaginations flow by constructing a space you and your beloved family will enjoy in the future.
5. Falter to hire a contractor.
Hiring a professional, bonded renovation contractor operating your job will pay for itself in money, time, and contentment.
Basement renovations can be a hassle, but follow the above essential tips if you want your basement remodel to go smoothly.
So if you are looking for expert home renovation companies to do the job for you, contact us today at (416)-789-5229 for a free quote.