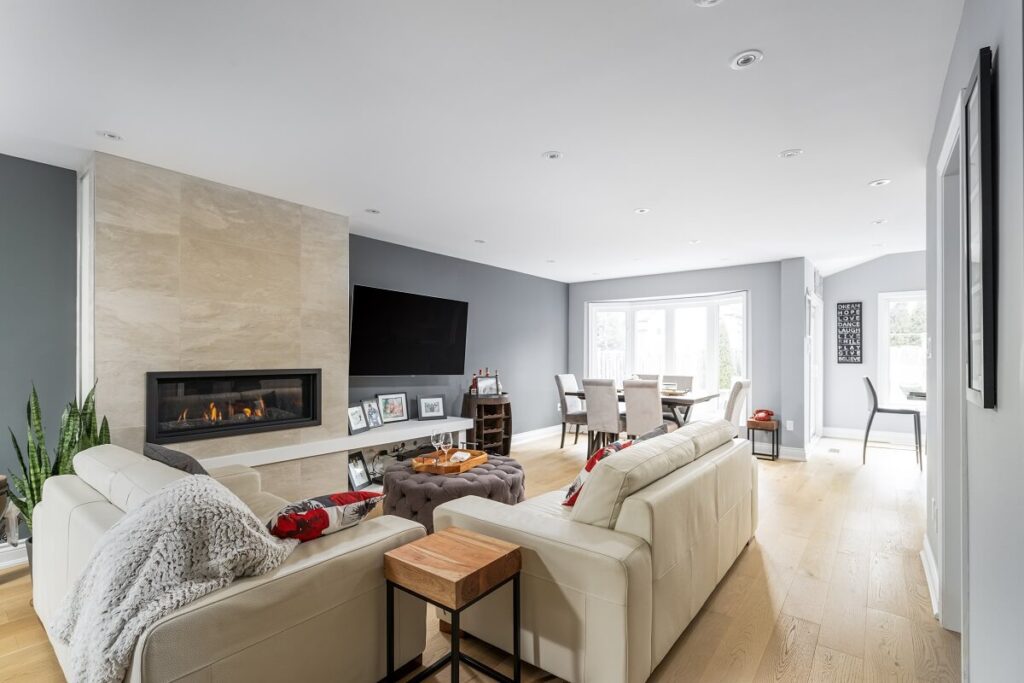 The Best Tips for a Successful Remodeling Project
The Best Tips for a Successful Remodeling Project
https://sunnyleahomes.ca/wp-content/uploads/2021/10/the-best-tips-for-a-successful-remodeling-project-1024x683.jpg
1024
683
Marino Scopelleti
https://secure.gravatar.com/avatar/4f0c6f55dea8f5901fae4cb7ca19ec54?s=96&d=mm&r=g
Remodeling projects can be demanding on a small or big scale, but that does not mean they must be tedious and stressful. The entire remodeling process will be much more enjoyable if you plan for the project and set your objectives and priorities for the outcome. Here are some tips from Sunnylea Homes on making distinct home improvements to help homeowners plan a successful home renovation.
1. Do Your Research
Research is quintessential. It is crucial that you take out some time to have a conversation with your family, friends, neighbours, and colleagues. Typically, anyone you know who has recently renovated their space can discuss any renovation work they have done and the hurdles they have faced. Homeowners can plan their renovation better with the information they have at their fingertips.
2. Hire the Best Contractors
According to home renovation companies, picking the right contractor for your home improvement project is one of the most significant things homeowners must do. Every homeowner wishes to have a general contractor that they can fully trust to complete their planned renovation. Here is what you need to look for before you decide on the best choice of contractor:
Years of experience the business has in renovating your type of project?
Is the company properly licensed and insured?
Does the company have positive online references from past renovated projects?
Does the company have high ratings and reviews on conventional home improvement sites?
Does the company have a decent social media presence, and their responses to homeowner comments/reviews make it easier to identify its legitimacy?
3. Obtain Permits
Depending on what type of home improvements a homeowner will be doing, there might be a requirement to have different permits. Moreover, while most readers will wonder why I would require permits? Not having permits will bring unnecessary complexities and can also end up costing homeowners more money. For instance, you need to ensure that you have a building permit to execute any structural changes to your home and that the renovation meets all the structural and fire safety requirements.
4. Understand Your End Goal
Before you determine how extensively to renovate, homeowners need to understand the end goal for their home. The two significant factors to consider while analyzing your end goal is:
1. Are you refurbishing to boost the resale value of your home?
2. Will you be staying for a couple of years in your newly renovated house?
Examine the state of your neighbourhood before you start with the remodeling project. Understand which kind of renovations are a great return on investment and what will be considered overdoing, especially for the area you live in. When homeowners have a specific plan for their future, it will help them decide how deep to go with the home improvement project.
5. Prepare for the Unexpected
It is essential to comprehend the fact that not all renovation projects will be as smooth as butter. It is imperative to have an urgency plan ready for any accidents or budget constraints leading to project setbacks during ongoing work in progress. Stick as much to your timeline and, consequently, distribute additional days when planning the schedule. Let your general contractor know about any deadlines or budget constraints that you set to ensure it is all achievable and that your home improvement project is entirely successful.
Hopefully, the above tips for a Successful Remodeling Project are helpful. Contact Sunnylea Homes to get your house custom remodeled in Greater Toronto today.