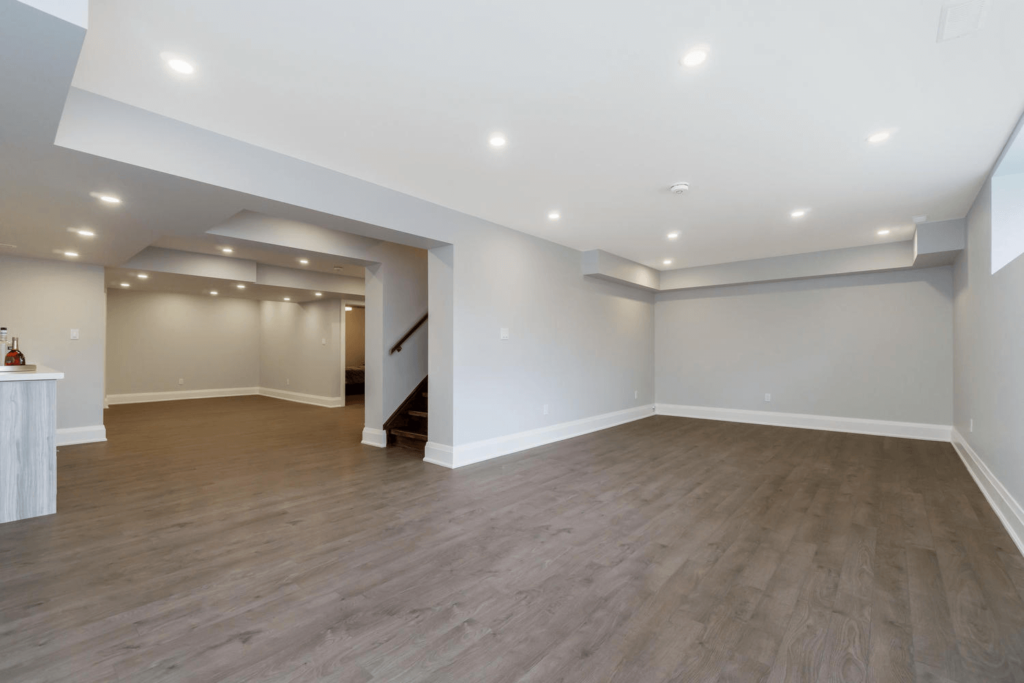 How to Increase Your Basement's Ceiling Height
How to Increase Your Basement's Ceiling Height
https://sunnyleahomes.ca/wp-content/uploads/2021/06/how-to-increase-your-basements-ceiling-height-1024x683.png
1024
683
Marino Scopelleti
https://secure.gravatar.com/avatar/4f0c6f55dea8f5901fae4cb7ca19ec54?s=96&d=mm&r=g
A basement is a crucial asset in a property if utilized correctly. You can remodel your basement into an at-home gym, or entertainment area. Add a laundry room, bedrooms, bathroom etc. Nevertheless, not all lower levels are built as practicable living spaces as previously made basements were primarily used for storage purposes; they have lower ceilings. This may become a problem when you're trying to use your basement completely. Therefore, today most homeowners resort to hiring contractors to help maximize their basements.
At Sunnylea Homes, we can maximize your basement in diverse ways. You can beautify your room to give the illusion of elevated ceilings or structurally alter the dimensions of your basement. We recommend that you leave this job to our professionals. We will ensure that the rest of your home is not damaged from the excavation while adding height to your basement. Outlined are ways of adding height to your basement.
1. Raising beams
Do you want to have an open idea space but have a pesky beam running down the middle? If you don't want to separate the area with walls, there can be a way to raise the entire beam. In this case, you now lift the whole beam, with all the floor joists butted alongside the beam with joist hangers. You will have to support the ends of the beams properly, and this may only work when the joists are presently resting on top of the wood beam.
2. Underpinning your basement
Lower basement underpinning is when the floor is excavated to add depth to your lower construction. The concrete base is detached in sections as your basement's foundation must be toughened to preserve its stability/strength. Trained professionals should only complete this method because if the flooring is not excavated correctly, your house may collapse. Hence, it is advisable to let home addition professionals such as Sunnylea Homes do this job as they carry several years of experience and can deliver nothing but excellent results.
3. Benching your basement
Benching a basement is similar to underpinning. The entire floor is not lowered in benching; instead, a bench/ledge is constructed around the sides of the walls to uphold the structural support of the base. Only the flooring inside the benched frame is detached and lowered. Benching is more affordable than underpinning. The disadvantage of benching is it shortens your basement working space, so homeowners try to include the ledge into their furnishings.
4. Raising the house and roof
Raising the house is by far the costlier way to increase your basement height. To lift your home, home addition contractors physically uproot the house from the base to add a new, elevated basement beneath. Maximizing the height of your basement ceiling is a daunting task, but it is worth the energy and cost. Adding extra headroom to your basement interior will not only give you a more useable room but will also amplify the value of your home.
Are you looking for licensed contractors in Toronto or want to learn more about how you can increase your basement's height? Call our experts on 416-789-5229 today!