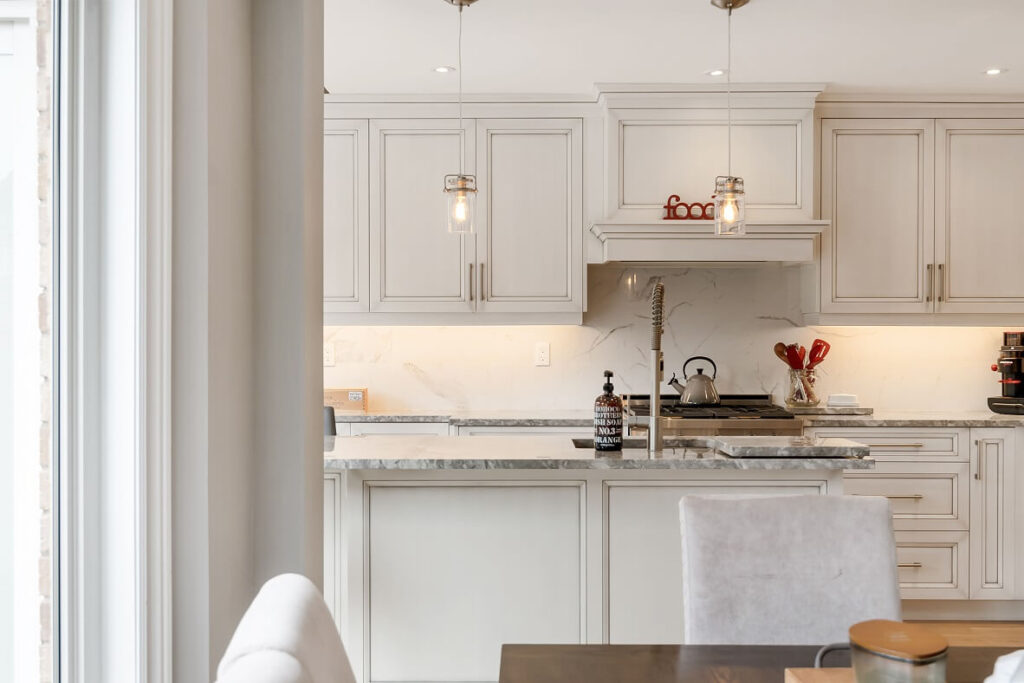 Kitchen Renovation Do's and Don'ts
Kitchen Renovation Do's and Don'ts
https://sunnyleahomes.ca/wp-content/uploads/2021/10/kitchen-renovation-dos-and-donts-1024x683.jpg
1024
683
Marino Scopelleti
https://secure.gravatar.com/avatar/4f0c6f55dea8f5901fae4cb7ca19ec54?s=96&d=mm&r=g
A kitchen is an excellent place to start with if you want to increase the value of your home. When a kitchen renovation is done right and is a part of a well-maintained upgraded home, the return on investment can be more than 100 percent. Many transcendent ideas are floating around in the remodeling world; however, pictures do not significantly help create the ideal kitchen. There are various fundamental things to keep in mind, which is why it is vital to be informed of the dos and don'ts before you remodel your kitchen.
Here are some Sunnylea Homes kitchen renovation specialists' do's and don'ts to help you have the kitchen of your dreams. It is essential to gather as much data about kitchen remodeling before commencing your dream kitchen design.
1. DON'T rush through the planning and design phase.
While your instincts will move quickly to the construction phase, it is crucial to take your time to envision your new kitchen's functionality, layout, and design. Every change you plan to make will cost you both money and time during the remodeling process; therefore, delineate yourself advancing through your everyday routine in your brand-new kitchen.
2. DO put ceiling lights with countertops.
A kitchen with inadequate lighting is of no good use, so there are particular ground rules for lighting in the kitchen. A kitchen is undoubtedly a space most used for cooking your meals while you have sips of wine on the island table in the center of your kitchen. As a homeowner, you want to ensure that your workspace is well lit. According to the kitchen renovation company, place several lights along the countertop edge and align them around 4 feet apart to fit new recessed lights.
3. DON'T put your trashcan too far away from the sink.
Kitchen renovation specialists recommend installing a dry and wet wastebasket below the sink because it's feasible. When you plan a kitchen remodel, you can include a design to keep your wastebasket and your sink as close as possible. It is best to place the trashcan below your sink or directly next to your sink in a lower cabinet. It is a practical way because we are constantly digging out food particles from the sink and throwing them away, so imagine if you had to walk through the other end of the kitchen to deposit the way, therefore the least amount of distance is best.
4. DO Consider the Countertops
Every homeowner that loves to cook homemade meals understands that countertops are an indispensable part of a kitchen. Those homeowners who cook regularly need more counter space, generally within the range and sink, than people who occasionally prepare easy meals. Incorporating two different countertop heights makes the cooking process easy and encourages kids to prepare meals.
5. DON'T choose a generic design template.
When homeowners plan a kitchen remodeling, the idea of return on investment is always linked with a home remodeling project. The main predicament is that most homeowners compensate for a cookie-cutter design thinking of the ROI and equity. Nevertheless, as Sunnylea's kitchen renovation specialists recommend, homeowners inject a bit of their personality into the design, given that they will be living in the house a few more years after the renovation. With this idea, Sunnylea Homes provide clients with a personalized approach to renovation, making them feel like their own.
A well-executed kitchen remodeling project will add to the value of your house for a hassle-free experience. Ensure that you follow these dos and don'ts when you remodel your kitchen.