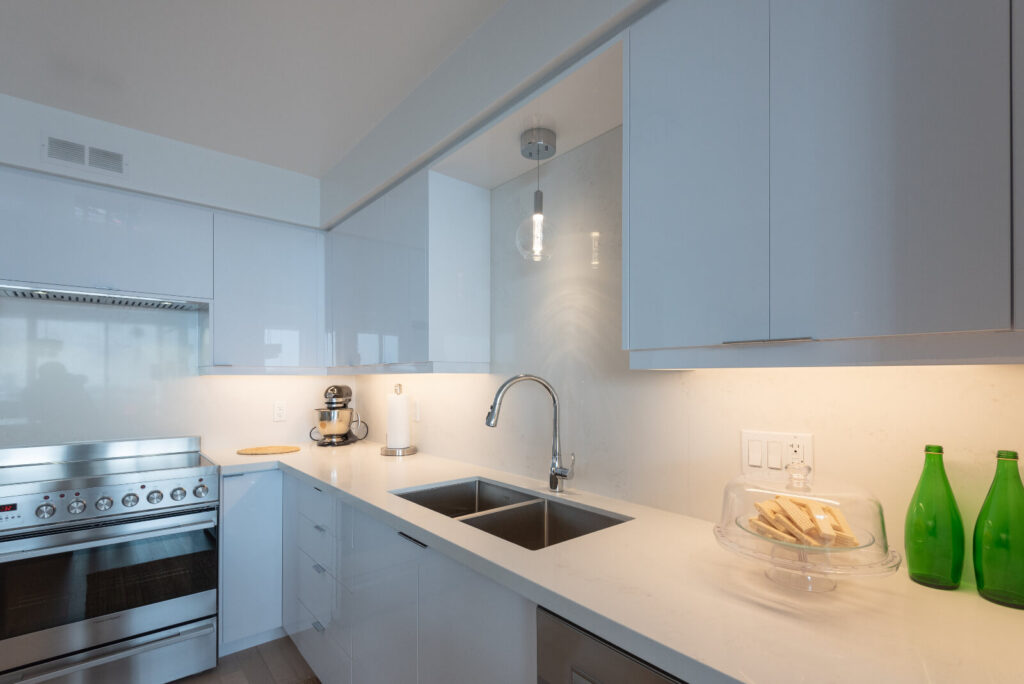 Picking the Right Kitchen Cabinets
Picking the Right Kitchen Cabinets
https://sunnyleahomes.ca/wp-content/uploads/2021/09/picking-the-right-kitchen-cabinets-1024x684.jpg
1024
684
Marino Scopelleti
https://secure.gravatar.com/avatar/4f0c6f55dea8f5901fae4cb7ca19ec54?s=96&d=mm&r=g
Do you regret looking at your kitchen cabinets that were made awful and not entirely functional as you thought they would be? Are you all set to redo your kitchen to give it a new look and improve its functionality? Cabinets are very crucial aspects of kitchen spaces and considered imperative while designing the kitchen. There are several types of kitchen cabinets available today that can make selecting a particular style for your home tricky. Sunnylea Homes is trusted kitchen renovation company in Toronto that will help you choose the perfect kitchen cabinets that will enhance the aesthetics of your kitchen, give the functional personality and make you passionate about doing a kitchen remodeling job. Following are positive tips for picking the ideal kitchen cabinets for your home.
1. Consider Kitchen Style
Do you want to select complementary cabinets that will match the style of your kitchen? It is imperative that your preferred cabinets match your kitchen space's color scheme, or else it will be a complete disaster. You must take into consideration the cabinet doors balancing your kitchen's interior. Also, your kitchen layout and available space are aspects to think about in the development process. Space-saving cabinets are best for kitchens with restricted space.
2. Choosing the Right Material
While you want your entire kitchen design elements to flow, creating your personal requirements is your guide when choosing the ultimate cabinet material. As you know, there is an array of kitchen cabinet materials, from wood to wood-like materials, as distinctive options. Although, you can pick from a variety of plywood, hardwood, thermofoil, fiberboard, metal, stainless steel, or melamine. Hardwood is a high-quality cabinet material and probably the best possible option. On the other hand, particleboard tends to low a quality material.
3. Remember Cabinet Design
Before deciding on your cabinet design, ensure to re-examine your kitchen's overall style and look around your house. The entire structure of your kitchen area and the cabinets should balance each other unless you want to create something extraordinary and play with colors and want it to look eclectic. If you want your kitchen to look classic, simple, and have functional quality, shaker-style kitchen cabinets are a popular and wise choice. Due to their versatility, they can fit both the modern and traditional kitchen.
4. Endeavor Aesthetics & Functionality
Aesthetics and functionality are essential elements of kitchen cabinet collection. Do you want your kitchen cabinets to look excellent and also provide the benefits that you desire? Contact our kitchen renovation specialists who will make the best cabinets that will enhance your kitchen's overall look and feel and deliver functional value. Aesthetics is all about the design, style, color, finish, and even the hardware. You can go for conventional cabinets with handles or choose the glossy handle-less alternative. Thinking about functionality? Also, think of storage and organization. After all, you want your items to fit neatly into cabinets that look pleasing to your eyes and free from any clutter.
Selecting the ideal kitchen cabinets can be easy if you follow the above tips. Do consider essential aspects about your kitchen design, cabinet material, preferred cabinet style, aesthetics, and functionality.
Do you need help in setting up your kitchen? Call Sunnylea Homes today; we will be more than happy to help you choose the best kitchen cabinets that perfectly suit your home.