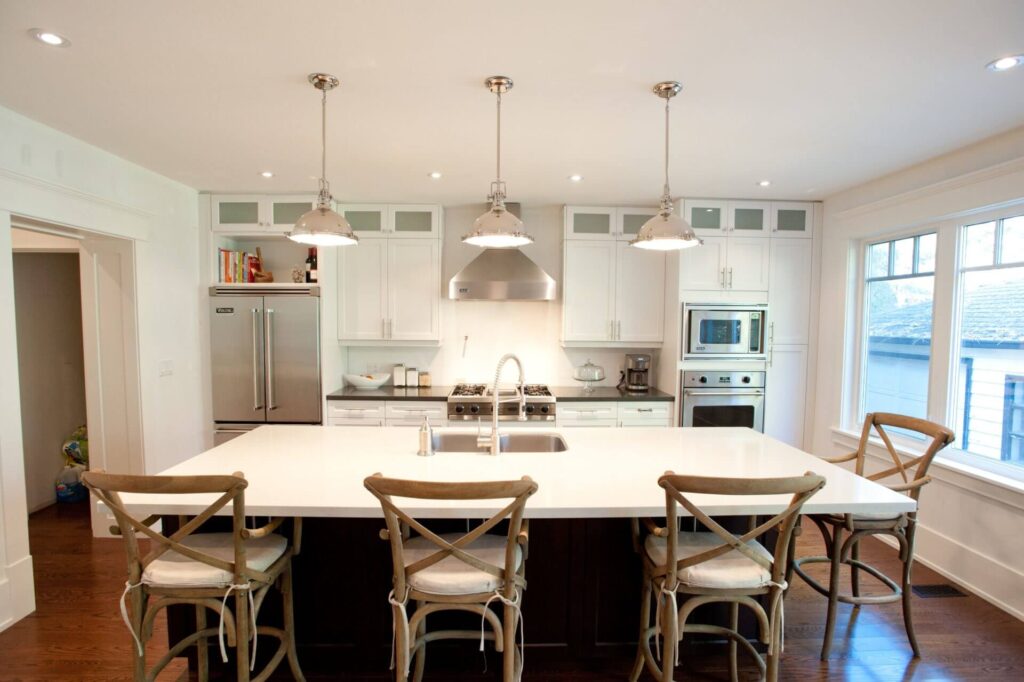 Custom Home Design Trends in 2021
Custom Home Design Trends in 2021
https://sunnyleahomes.ca/wp-content/uploads/2021/09/custom-home-design-trends-in-2021-1024x682.jpg
1024
682
Marino Scopelleti
https://secure.gravatar.com/avatar/4f0c6f55dea8f5901fae4cb7ca19ec54?s=96&d=mm&r=g
Are you looking for exceptional custom home builders or custom rebuild specialists to give your home a timeless feel? Do you want your home design to be timeless with a few intelligent and cool elements sprinkled in? This is an exciting year because many of the home build design trends in 2021 are truly everlasting. The forecasted residential design trends for 2021 are an annex of what each one has learned while surviving the pandemic and spending more time than ever in cozy homes. The pandemic has taught everybody how imperative it is to have spaces for living, working, virtual school, and building a home that we love spending time in. Sunnylea Homes is a family-owned renovation and design-build contractor serving clients across Greater Toronto-established neighborhoods. We have 35 years of experience and provide the most refined quality renovations with outstanding customer service and lead with pioneering creative solutions.
Outlined are some custom home design trends in 2021 that you can incorporate into your new home.
1. Smart homes
Today, most people use the latest gadgets, and these tech-savvy devices are quickly making their way into homes, making many lives comfy. Smart homes are fast-growing in esteem as they include the ability to access and turn on specific objects in your home with the touch of a finger on your device.
2. Bond outdoors and indoors
Another huge trend in homes built in 2021 is abundant outdoor living, outsized windows, and natural materials. Natural light and natural materials are always classic alternatives that bring an artistic look and glow to the entire home.
3. Structured and orderly
Including plenty of pantry space, cabinet storage, bathroom space, and closets will help you easily stay organized and be as efficient as possible. This change is sure to make your life easy and manageable especially working from home.
4. Flood your home with natural light
Living through the pandemic has made us fall more in love with our homes. Maximizing natural light will keep your spirits high while working at home. At Sunnylea Homes, we recommend that you consider as many windows as your budget will allow.
5. Adaptable and multipurpose layout
One of the trendiest home design ideas in 2021 is to have adaptable rooms that can transform and grow with your family. Since homes have become the new workplace, the need for multifunctional and multipurpose spaces has become the need of the hour.
6. Pleasant vacation-feel
If you're a travel enthusiast, then we hear you! We know that there wasn't much travel happening in 2020, and it isn't looking much better for 2021 at the moment, so another trend is to get the vacation-feel at home. Coastal, mountain, or any other holiday-inspired furnishings and spa-like master suites are pretty fashionable these days.
At Sunnylea Homes, we hope that you and your loved ones can create a home that brings you happiness. The chances are that it will include at least one or two of our 2021 Custom Home Design Trends!