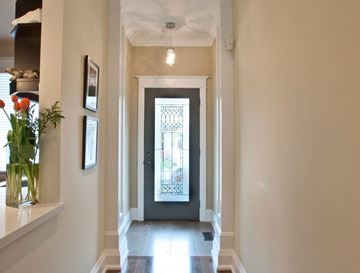 New Homeowner's Guide to Home Improvement
New Homeowner's Guide to Home Improvement
https://sunnyleahomes.ca/wp-content/uploads/2021/01/new-homeowners-guide-to-home-improvement.png
360
273
Marino Scopelleti
https://secure.gravatar.com/avatar/4f0c6f55dea8f5901fae4cb7ca19ec54?s=96&d=mm&r=g
Are you planning to renovate the home you just purchased? Before you decide, it's essential to consider all factors that make your new house feel like a home. With Sunnylea Homes's new homeowner's guide to
home improvement
, we aim to make the decision-making process less overwhelming.
Below is a brief home improvement guide for all new homeowners:
1. Preparation and Planning:
The first thing you have to do is plan and then prepare for it accordingly. Plan your budget and ideas you have for your house. Homeowners need to decide how much of the moving work (like packing) you will do and how much will be handled by professionals (like moving). Before deciding on how much work you would want to do yourself, get in touch with home improvement companies to estimate what they charge for different service levels.
2. Repair and Replace:
When you are thinking about home improvements, you need to consider different aspects that need to be repaired or replaced. For instance, would you consider repairing a window or replacing it with new ones? Homeowners also need to keep in mind that it doesn't make sense to fix something that will eventually break down again, so these choices need to be implemented smartly considering replacing certain aspects of your home.
3. Kitchen Remodeling:
A kitchen is arguably an essential room for any homeowner as it is also where most of the time is spent to cook and have a good time. So automatically, a kitchen should be comfortable, attractive, functional, and stylish. A well-remodeled kitchen increases the resale value by 40%. It would help if you had an in-depth conversation with your
home improvement company in Toronto
to convey your thoughts and achieve the dream kitchen you want.
4. Bathroom Remodeling:
According to real estate experts, homeowners can get back up to 70-80% of their investments. Unlike the kitchen, the bathroom is more of a self-care space where an individual spends more of his/her time. Homeowners need to evaluate the room, see what upgrades are required, what needs to be taken down, the flooring, shower space, faucets, materials required, etc. all these aspects need to be considered when you plan for a
bathroom remodel
. Homeowners can also have a conversation with their contractors regarding the same.
5. Painting:
Compared to other modifications, painting can change the look of a room dramatically. Go through the options you have before choosing one or two colors for a room. Consider the environment, the furniture, what vibe you want for that specific room, etc. Most importantly, do not stick to basics. Sometimes even experimenting can work wonders. Also, do not forget to test out the sample paint colors you have picked; sometimes, it may look good in one's head, but in reality, it won't, so it is crucial to test out the colors. Homeowners should go through samples, talk to the home improvement contractors you have hired, and then go ahead with the final decision.
6. Landscaping:
Landscaping your property is the most critical undertaking; it adds a curb appeal and value to your home. Planning will give homeowners ample time to decide on how exactly you would want your yard to look. Planning for landscaping also allows homeowners to research potential companies, develop ideas and visions so that it is easier to make decisions.
Contact Sunnylea Homes today
for more information on home improvements for new homeowners.