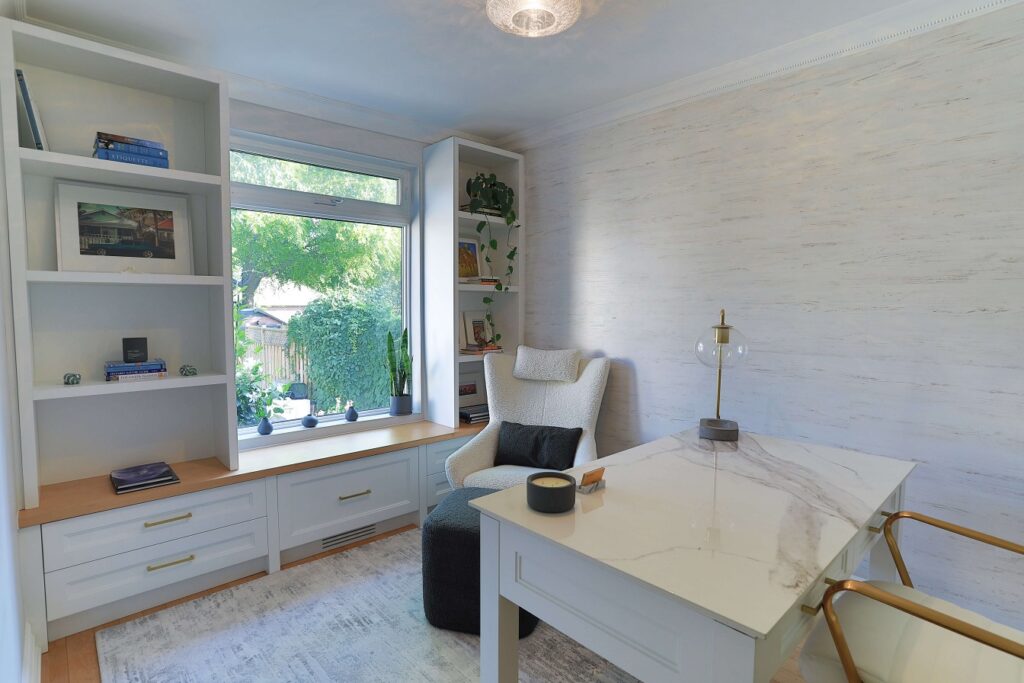 Interior Design Tips for Optimizing Your Work from Home Space
Interior Design Tips for Optimizing Your Work from Home Space
https://sunnyleahomes.ca/wp-content/uploads/2022/01/interior-design-tips-for-optimizing-your-work-from-home-space-1024x683.jpg
1024
683
Marino Scopelleti
https://secure.gravatar.com/avatar/4f0c6f55dea8f5901fae4cb7ca19ec54?s=96&d=mm&r=g
Amid the chronic COVID-19 pandemic, working from home has converted a way of life for most people. Therefore, making a few home improvements for your work from home space is necessary to make it as comfortable, peaceful, and productivity-friendly as possible. Sunnylea Homes' general contractors have crafted some interior design tips on optimizing your home workspace as most of us are relatively new to this theory of a working environment.
1. Light up Your Life
In every viewpoint, a home improvement or home renovation, light matters. You are already compelled to face a lit-up screen for hours. Naturally, you might already understand how much better natural light feels when working as it balances out the eyestrain caused by the devices. With the help of home renovation companies, you could analyze what space in your home is ideal and accordingly add or optimize your space.
2. Utilize or Add a New Space to Your House
Now that your entire life is concise within the walls of the same space entirely, it might be a suitable time to reconsider your existing layout. According to home renovation companies, if your house has a lot of expansive space, it can be advantageous to allocate separate areas for different functions intentionally. For instance, adding a room above your garage, making it an office space, or separating your living area and dining area with a sofa in between can help create two different zones for WFH.
3. Create an Easy To Access Space
You do not need an area that is too cluttered, and you most definitely do not need a space where you cannot find anything. With the sudden imposition of WFH, it can be challenging to make arrangements that suit your requirements. Maybe you need a separate space where all your office types of equipment to be in. Being physically in a room that is easy to access requires significant effort to set up, and sometimes it can be discouraging and overwhelming. This is why making home improvements that enhance accessibility during this WFH phase is crucial.
4. Spruce up your house with home improvements
If you have a designated space at home, sometimes it gets too monotonous being in the same room, and sometimes it can get in the way of being productive. Maybe sprucing up the way your room looks can help; adding plants, photos, or even rearranging your desk frequently can help. Doing so will help inspire a bit of creativity and inspiration into your daily work routine. You can even opt for alternatives like repainting your workspace or adjoining a completely different area to your house with the help of a reputable home renovation company.
Do not get used to dull interiors; get in touch with Sunnylea Homes for impressive home improvements that will help optimize your WFH space.