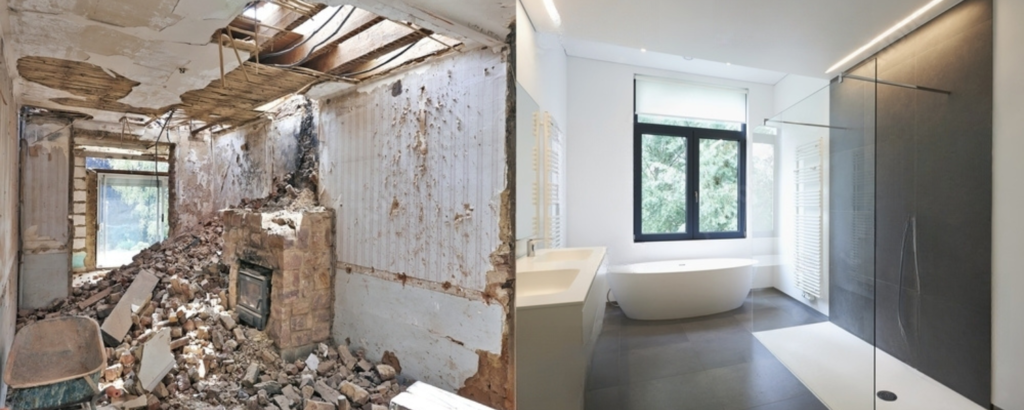 How to Plan for a Bathroom Remodel
How to Plan for a Bathroom Remodel
https://sunnyleahomes.ca/wp-content/uploads/2023/01/5-1024x410.png
1024
410
Marino Scopelleti
https://secure.gravatar.com/avatar/4f0c6f55dea8f5901fae4cb7ca19ec54?s=96&d=mm&r=g
Planning a bathroom remodel can be an overwhelming experience. With so many decisions and details, it's easy to feel lost. From choosing tiles and fixtures to picking out paint colours, numerous components go into a successful bathroom renovation. If you're looking for professional help, finding reliable bathroom renovators in Toronto is essential for ensuring your project goes as planned from start to finish. In this article, we'll provide helpful tips on preparing for your upcoming bathroom remodel so you can get the most out of the renovations without feeling overwhelmed.
Step 1: Hone Your Focus
When it comes down to planning your bathroom remodel, there will be a lot going on, no matter how cozy or vast the space is. That's why you should focus on the two main aspects of the bathroom remodel first: style and functionality. Take time to consider how you want the bathroom to feel and function for your daily needs. Once you have a clear picture in mind, it'll be much easier to make decisions regarding materials, fixtures, and any other details that go into bathroom renovations since you already know what style you like (traditional, rustic, contemporary, modern).
Step 2: Assess Your Goals
Take time to consider the purpose of the remodel. For example, are you looking to update the look of your bathroom, replace old fixtures, or increase storage space? Make a list of all the goals and desired outcomes for the remodel so that you can prioritize and plan accordingly. Consulting with our experienced bathroom renovators in Toronto can help you identify potential issues and ensure that your project is completed on time and within budget.
Step 3: Time to Budget
Our team can give you trade tips for creating and managing your remodelling budget. Then, it's time to break down the renovation costs and find what budget-friendly options serve you best. Don't forget to factor in any unforeseen expenses that may pop up during the process. You can get your ideal bathroom with careful budgeting and planning.
Step 4: Design Your Space
This part can tie into our last step: budgeting. If you want to avoid spending more than what's necessary, consider the great things your bathroom already offers. Sometimes, all the bathroom needs are a few minor upgrades and touches. From there, you can start to customize the details of your bathroom design with fixtures and materials that match your vision.
Step 5: Choose Materials
Now that you have your bathroom design plan in your arsenal, it's time to shop for products and materials that complement your vision. The choices are endless, from tiles and fixtures to painting colours and hardware. Consulting with a bathroom renovation team in Toronto can help you make intelligent decisions regarding materials that will look great and last for years.
Step 6: Get the Project Done
When it comes time to execute your remodel, hire a professional bathroom renovation team in Toronto. Working with a reliable and experienced contractor can make the renovation process much smoother and help to avoid any costly mistakes that may arise from DIY projects.
There's no one-size-fits-all approach to remodelling your bathroom. That's why it's essential to take the time to plan and evaluate your project before taking on any costly renovations. With careful consideration, budgeting, and support from our experienced bathroom renovators in Toronto, you can get the perfect bathroom for your home without breaking the bank or feeling overwhelmed by the process.  Get started today and call Sunnylea Homes 416 789-5229!