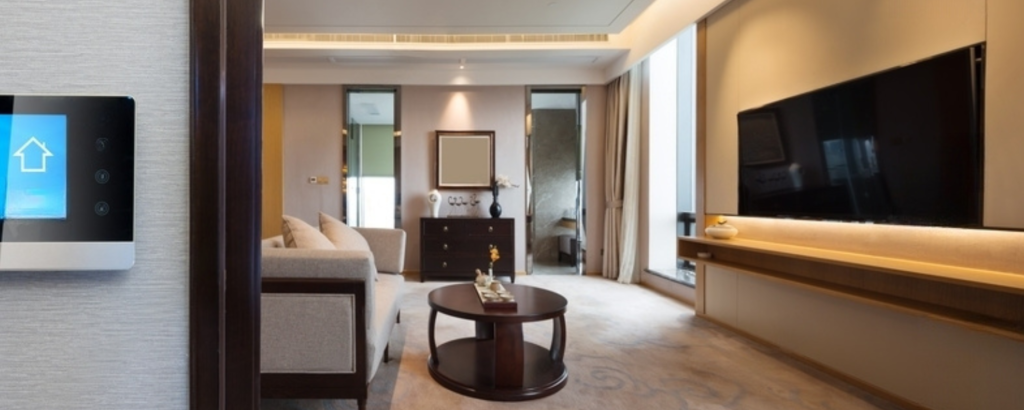 New Ideas About Smart Home Features — A Guide for 2023 in Toronto
New Ideas About Smart Home Features — A Guide for 2023 in Toronto
https://sunnyleahomes.ca/wp-content/uploads/2023/01/6-1024x410.png
1024
410
Marino Scopelleti
https://secure.gravatar.com/avatar/4f0c6f55dea8f5901fae4cb7ca19ec54?s=96&d=mm&r=g
As technology advances, so does how we live our lives. Smart home features have revolutionized almost all aspects of home life in Toronto and beyond — from energy efficiency to convenience and security. With a few simple touches, you can control your environment, reduce costs, and make life simpler for everyone in the family. Whether you want to automate tasks like watering plants or controlling lights with voice commands, these new innovative home features will surely improve your living experience! In this guide, we'll explore some of the latest ideas about how innovative home technology is making life easier in 2023.
Kitchen Smart Technology
Homeowners often look to integrate smart technology and automation into their kitchens as part of their daily routine—and who wouldn't appreciate a helping hand? From coffee makers, stove tops, ovens, and dishwashers, there is no shortage of gadgets in the kitchen that can be made smarter with advancing technology.
Although the smart products listed above help homeowners streamline productivity in the kitchen, the refrigerator is undoubtedly the most frequently sought-after—and with good reason. The smart refrigerator lets its users control its internal temperature, access recipes, create grocery lists, and even tell you when items like eggs and milk are close to expiring! You can expect the cost of an automated smart kitchen to be anywhere from $9k-25k depending on how many features you want.
Bathroom Smart Technology
The bathroom is another ideal place to revolutionize with the help of smart technology, and not just for convenience – comfort too. Smart mirrors, in-floor radiant heating, toilets, and lighting can all be improved by incorporating modern tech. However, you'll likely find the most spectacular advances within your shower or bathtub; installation costs range from $2K to a staggering $9K!
Transform your showering experience into a luxurious sanctuary with a smart shower. Preprogrammed to the temperature and pressure of your choice, this system offers an array of features such as steam, body sprayers, speakers, and light therapy settings that will help you wake up energized in the morning or relax at night.
Climate Control for Your Smart Home
Automating the temperature of your Toronto abode offers both comfort and energy efficiency. By preprogramming the thermostat, you can create a custom schedule tailored to match up with your daily routine or manually override it through any smart device when needed. You can also use this feature in tandem with other features like security systems or geolocation tracking, which helps adjust temperatures automatically depending on whether you are home or away.
By recognizing your daily patterns, this thermostat system eliminates the need for wasteful air conditioning or heating overuse when you're away from home. Your smart thermostat can also incorporate local weather and temperature sensors on windows to adjust accordingly. With installation fees between $750-$2,500, it's a great way to automate ceiling fans!
Sunnylea Homes is your go-to Our team is ready to help you make your living space more comfortable and efficient through modern technology without breaking your budget. Contact Sunnylea Homes today for more information on how you can revolutionize your home life in 2023!
Our team at Sunnylea Homes can help walk you through each step of the remodeling process and make your small bathroom remodel a success. Contact us today to get started!