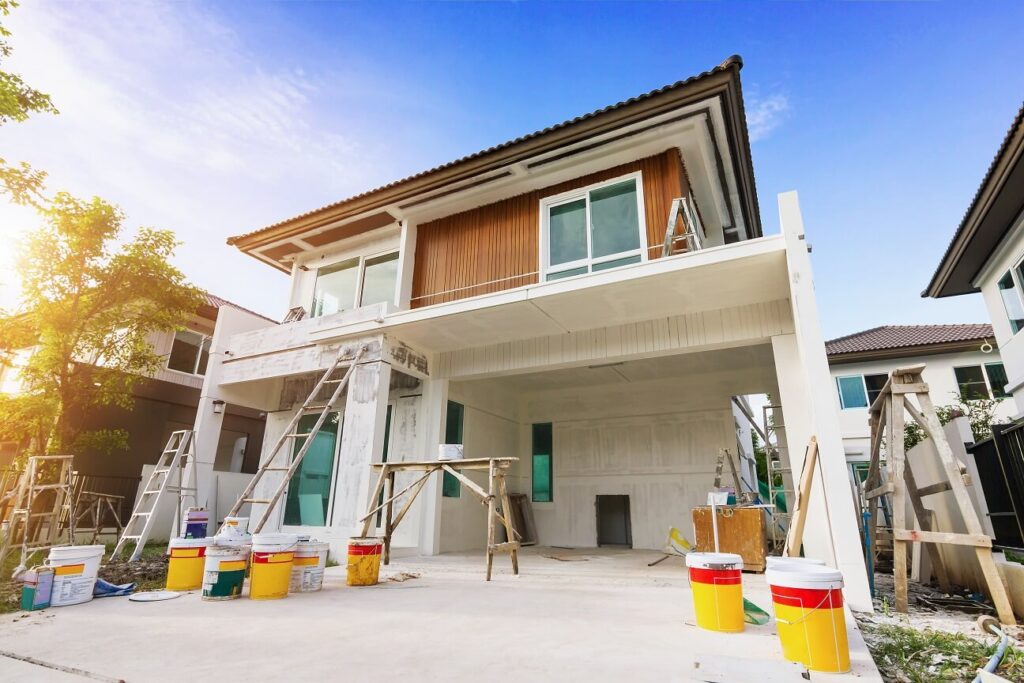 How to Choose Exterior Colours For Your New Custom Built Home
How to Choose Exterior Colours For Your New Custom Built Home
https://sunnyleahomes.ca/wp-content/uploads/2022/07/how-to-choose-exterior-colours-for-your-new-custom-built-home-1024x683.jpeg
1024
683
Marino Scopelleti
https://secure.gravatar.com/avatar/4f0c6f55dea8f5901fae4cb7ca19ec54?s=96&d=mm&r=g
Choosing paint colours for your home can be challenging. The architecture of your home will be overshadowed by a dull colour scheme, while a bright one may upset your neighbours or perhaps draw unwanted attention to your home. Instead of risks, there may be significant gains. It's essential to remember that a suitable colour scheme can enhance the curb appeal and resale value of your property.
1. Take Cues from the Natural World
Expect an earthy colour palette of green and brown due to the presence of trees. For a seaside scene, even pink tones could be appropriate, recommending the use of vivid blues and turquoizes. A tulip garden in your front yard can inspire you to employ colour schemes for your home that you wouldn't normally consider. What direction is the sun coming from? What is the general layout of your property with the surrounding area?
2. Look Up on the Roof
There are many different colours of roofs. You don't have to match your house's siding to its roof, but you want the two to look good together. When painting your home, the driveway and patio may be significantly impacted. Start with what's already there when it comes to choosing exterior paint.
3. Colours of Unpainted Materials Can Be Considered
Construction materials come in a wide range of colours. Is it likely that the colour of the stairways and railings in your house will remain the same? Choose colour palettes that go well with the rest of your home's decor. When choosing paint colours for your painting jobs, keep the above materials in mind.
4. Look for inspiration in your living area.
The colour scheme of your furniture will impact the selection of interior paint colours for your home, and the interior paint colours will influence the choice of exterior paint colours for your home.
A custom home is a delicate and personal responsibility, which is why Sunnylea Homes recognizes these concerns. Maintaining open and honest communication with our clients is a top priority at every step of the process.
Are you looking for the best Toronto custom rebuild specialists? To get in touch with Sunnylea Homes, dial (416) 789-5229.