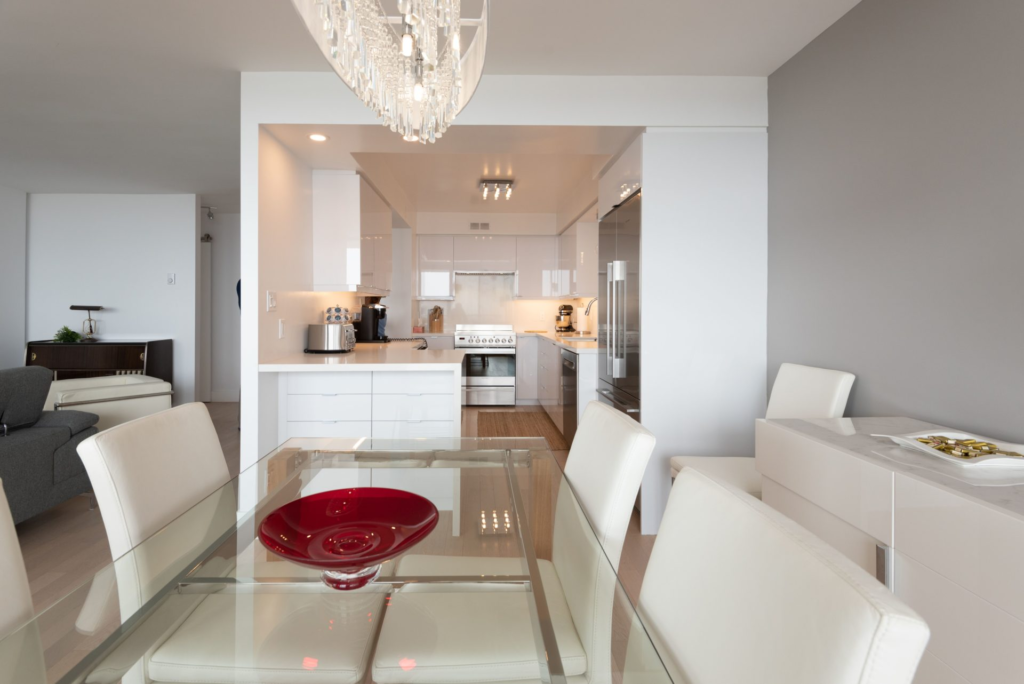 Easy Condo Renovation Tips That Add Value
Easy Condo Renovation Tips That Add Value
https://sunnyleahomes.ca/wp-content/uploads/2021/03/Easy-Condo-Renovation-Tips-That-Add-Value-1024x684.png
1024
684
Marino Scopelleti
https://secure.gravatar.com/avatar/4f0c6f55dea8f5901fae4cb7ca19ec54?s=96&d=mm&r=g
You may come to a point when you feel the need to renovate an old condo unit instead of building it as per your personal preferences and inclinations. Condos are very complicated to revamp – especially when you plan to renovate the entire condo to add extra value to your place. You can always depend on the ultimate condo remodel experts at Sunnylea Homes. With more than a decade of experience in lofts and condo renovation in Toronto and across the GTA, we have a strong comprehension of the city codes and other bare essential subtleties of condominium makeovers.
Following are a few easy renovation tips that will help you add value to your condo:
Tip 1- Get Familiar with the Condo Rules
Before you take upon the task of renovating your condo, there are a few rules and regulation may need to abide by. It is necessary to know and be aware of all the practices right from the beginning of any renovation, for that matter. In case you may need to use the elevator for an entire day excessively to transfer renovation materials, it's better to take the permission of your building management in advance. Or, if you wish to add a physical element to the condo, e.g., stairs, you need to consult your condo renovation company and the laws in your locality that may or may not permit the practice of your decision. It's always better to follow and be aware of the condo rules for a smooth renovation process.
Tip 2- Get Rid Of the Outdated Flooring
Old and rugged flooring can make a condo feel outdated and is also a big turn off among potential condo buyers. Small changes in flooring plans can drastically enhance the appeal and value of a place. You can always amp it up to new and latest flooring trends that will give your home a modern touch. While most primary hardwood flooring remains popular among people, oak, maple, ash are trending flooring choices as lighter woods are appealing for buyers. Make sure to discuss the flooring plan with your building management and contractors, as there are different specifications and regulations when you plan on replacing the floors.
Tip 3- Upgrade Storage
Most people are unaware of the potential a small space holds; all you need to do is uncover. One of the most common downsides of a condo is the undersized property footprints and ineffective storage solutions. Being in the renovation business for more than a decade, we know that most buyers have an eye for storage spaces or even spaces that are smartly used to make room for storage. An added space adds additional value to a condo. Make use of small spaces add customized storage in kitchens, bathrooms, bedrooms, and closet area by adding drawers, cabinets, or dividers for extra storage. You can always enhance a room by adding a piece of furniture and plants for a more welcoming atmosphere in a condo.
Tip 4- Bathroom and Kitchen Renovation Equals Greater Returns
Bathrooms and kitchens are essential in any living space and probably have a tie when we talk about components of a house that give a higher return on investment. A few tweaks and bathroom can become ordinary to extraordinary. For instance, you can swap old worn out faucets and showerheads; add cabinets, tubs, and saunas to elevate the renovation's standards.
A kitchen can sell itself if proper alterations and upgrades are implemented in a renovation. It is a focal point in a living space. You can always change paint and lighting for something that is a statement and add a fresh ambiance in a kitchen. Upgraded kitchen appliances add extra value to a kitchen and the condo, like a built induction or stovetop, a dishwasher, which gives potential buyers one less thing to worry about when they settle into a place.
Several delighted condo owners in Toronto and across the GTA vouch for our creative design solutions, impeccable craftsmanship, and consistent customer services to renovate their condos. Minimize your stress, maximize your budget to accomplish your dream suite or loft by collaborating with the talented condo renovation experts at Sunnylea Homes.
Give a call on 416-789-5229 or contact us online to discuss your requirements.