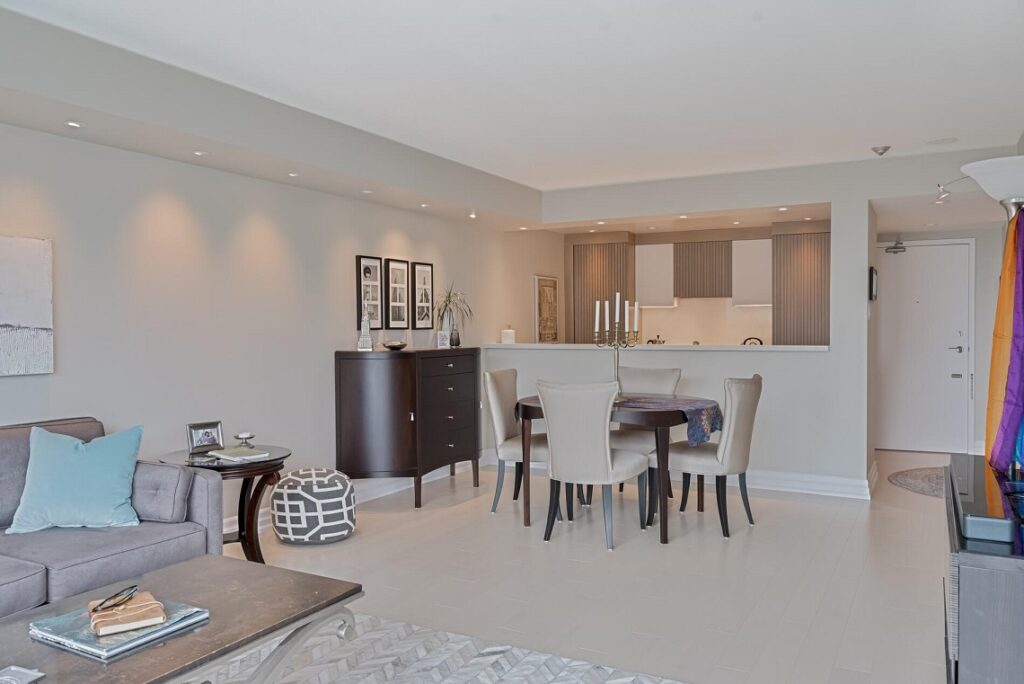 Easy Condo Renovation Tips That Add Value
Easy Condo Renovation Tips That Add Value
https://sunnyleahomes.ca/wp-content/uploads/2022/01/easy-condo-renovation-tips-add-value-1024x684.jpg
1024
684
Marino Scopelleti
https://secure.gravatar.com/avatar/4f0c6f55dea8f5901fae4cb7ca19ec54?s=96&d=mm&r=g
When you think of design upgrades and renovations, do you image open-plan kitchens, painting your room, luxury spa bathrooms, and walk-in closet? While these are perhaps some of the most popular condo renovations, they aren't certainly the ones that will give you the best deal in terms of return on investment. Are you looking for a licensed condo renovation contractor in Toronto to help you out? We at Sunnylea Homes have outlined the below condo renovation tips in Toronto that will add value to your property without breaking your bank.
1. Re-painting
Consider using neutral tones like white or beige; this will create a modern look that will resonate with buyers and make your rooms look spacious. Painting can be completed in a couple of days if you are keen, and the direct/indirect impact that it will have on the value of your property is outstanding. At Sunnylea Homes, we often suggest our clients to paint their baseboards and any decorative trim with an alternative colour to the walls but stick to the same palette. You may forget, but the buyer will notice this easily.
2. Replacing Cabinet Handles
If your resources don't extend to a complete kitchen renovation, replacing the cabinet handles can go a long way. It can be cost-effective and can give your dining area an energized look. We have standardized options for shifting cabinet handles with stainless steel handles and pulls that instantly offer a newer edge. Renovating the kitchen will tell the potential buyers that the property is well looked after and won't need huge money to spend on fixes.
3. Bathroom renovations
Only replacing the toilet, shower head, and faucets will make a remarkable difference to your bathrooms and add value to your condo. If you want to wow the buyer in buying your condo, replace these essentials and provide a fresh and modern look. Being one of the best condo renovation companies, we believe an inspiring bathroom goes a long way when trying to sell a property; these minor alterations can significantly impact your property.
4. Remove carpet
One of the easiest ways to give your home a breath of fresh air is by removing the carpet. An old, rough carpet is not very appealing to see and will disappoint any buyer. Instead, install hardwood floors or laminate flooring as this is increasingly accepted to be of good quality by most buyers.
5. Switch up the lighting
If you have old/broken light fixtures or fused bulbs, you must replace those with new ones as you want to present a property to the buyer that is bursting with light, not one that is dull and dingy. Well-lit homes with modern and clean light fixtures will make a condo that feels spacious and well-maintained.
Do you need more guidance on how to add value to your condo? Call our experts on 416-789-5229, and we'll be happy to help you make the most of your savings.