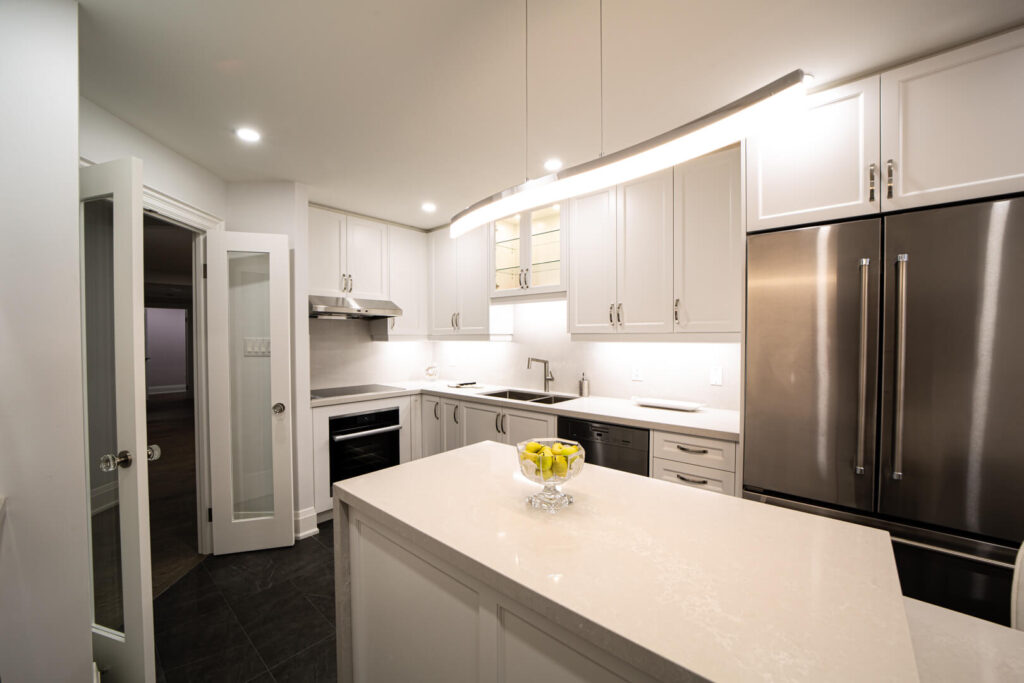 Best White Kitchen Design Ideas
Best White Kitchen Design Ideas
https://sunnyleahomes.ca/wp-content/uploads/2022/02/best-white-kitchen-design-ideas-1024x683.jpg
1024
683
Marino Scopelleti
https://secure.gravatar.com/avatar/4f0c6f55dea8f5901fae4cb7ca19ec54?s=96&d=mm&r=g
There is a reason white kitchens are such a classic. A kitchen is undoubtedly the most critical aspect of any home, so homeowners can never go wrong with an all-white palette when crafting a timeless design scheme. When you plan a kitchen remodel, you know that white kitchens don't demand a lot of stressful colour decisions; they are fuzz-free, bright and clean. If not done correctly, the kitchen can seem dull. Countless hard surfaces are currently available in this space, such as countertops, flooring, appliances, cabinetry. These options are attractive and feel fresh to the eye. The significant aspect of white kitchen design is finding a chic white kitchen, no matter your interior design style. Moreover, if you are apprehensive that white kitchens might be considered boring, Sunnylea Homes has penned out interesting white kitchen design ideas that will convince you otherwise.
1. The Act of Balancing White
The white kitchen is like an eclectic space rendering a no-makeup-makeup look of kitchens. It is essential to balance the white kitchen with the right elements and colours. Balancing white can be as simple as installing black quartz countertops. You could consider a brass statement hood and black hardware, if you want something bold.
2. Add a Pop of Colour
The colour white is considered bland, and it's a popular opinion among many. Adding a pop of colour can help amplify the aesthetics of the kitchen. While white dominates the kitchen, homeowners can consult their kitchen renovation company and opt for:
Metallic Twist
Select Upholstered Chairs/ Barstools
Colour Pendant Lighting
Choose Colourful Cookware
3. Highlight the Architectural Details
Kitchen renovation specialists suggest homeowners opt for architectural detail as a small piece of the whole space that can characterise and define the kitchen. Like vaulted ceilings or bold trims.
4. Contrast Your Cabinets
An all-white kitchen can be bright and a bit blinding, too, specifically if it is a small one. Painting your cabinets a muted neutral will maintain a white colour theme that homeowners want — light and open feel whilst bringing dimension and personality. Kitchen renovation specialists often recommend splashes of colour in a white kitchen to help play up the cabinetry. Two or three contrasting colours repeated in accessories gathers the theme well, promoting symmetry.
5. Opt for Texture-Rich Materials
Thanks to the texture-rich materials, a white kitchen's neutral colour scheme is far from boring. Materials with tactile and visual textures add depth to a white kitchen. Your kitchen renovation company can do this by substituting shiny with matte and rough with smooth to obtain a pleasing and vibrant look.
Are you intrigued with the above mentioned white kitchen decor ideas? Sunnylea Homes kitchen renovation specialists in Toronto can help you achieve this look. Visit Sunnylea Homes website for information or on (416)-789-5229.