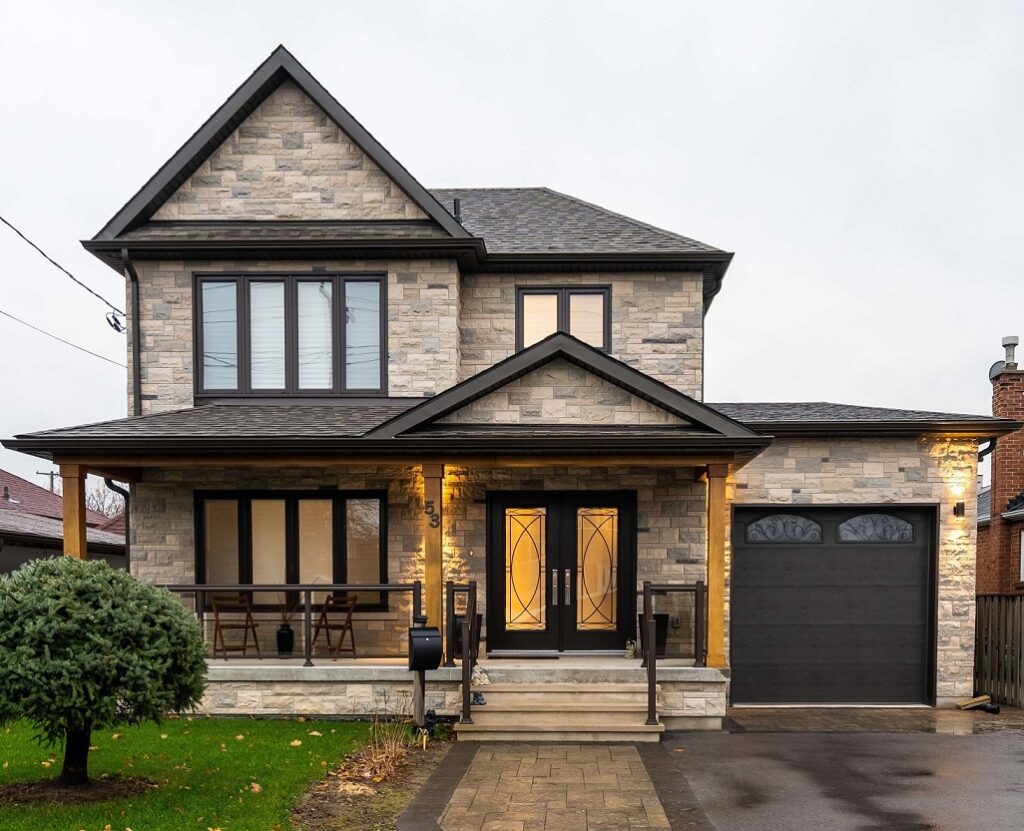 Best Upgrades for Your Custom Rebuild
Best Upgrades for Your Custom Rebuild
https://sunnyleahomes.ca/wp-content/uploads/2022/01/best-upgrades-for-your-custom-rebuild-1024x831.jpg
1024
831
Marino Scopelleti
https://secure.gravatar.com/avatar/4f0c6f55dea8f5901fae4cb7ca19ec54?s=96&d=mm&r=g
Are you looking for bonded design-build contractors in Toronto who can guide you with the best upgrades for your custom rebuild? Since low housing inventory continues to sweep much of the country, a rebuild can be the most appropriate solution for most homeowners in Toronto. Nevertheless, home it can get can be expensive if you aren't vigilant with the upgrades you pick. Therefore to help you decide which upgrades to add to your home quickly and which ones to wait on, Sunnylea Homes' custom home builders have compiled the following list. The following tips are high-ROI projects that will typically add value to your home.
1. Roughed in Plumbing
We recommended paying for roughed-in plumbing if you ever want to add a bathroom to your home. Having to drill through a concrete wall in a basement to add piping is not easy and isn't affordable. Sunnylea Homes' custom home builders think roughed-in plumbing is worth the cost if you're considering adding a bathroom to your home.
2. Electrical
Installing extra electrical is always a good idea, and it will be more accessible when your house is down to the studs. Whether you want to add a cable for your speakers or allow for new appliances such as a double oven, arranging for electrical beforehand will save your funds and labour work.
3. Master bathroom Tilework
Upgrading your bathroom floors and shower surroundings can add significant value to your home quickly. Go for standard options, as they are affordable, and if needed, you can have your tile floor staggered for an upgraded look without wasting too much money. Upgrade to large-format tile on the floor and add a focal point to your bath/shower surround, such as a mosaic glass tile waterfall, a horizontal border, or shelf inset.
4. Radiant floor heating
It is an ideal time to add a bright floor heating system if you're installing fresh new tiles in your bathroom. This is an upgrade you want to make quick, as floor-heating systems require the flooring to be opened up before installing. A floor heating system is an energy proficient choice that will add warmness, calm, and extravagance to your bathroom.
5. Underpinning your basement
If you're planning to break down the basement, you must consider making it deep, as an extra foot in the basement will make it feel like other rooms in the house. You will feel like visiting this space more often than usual with your loved ones or kids to host small parties. If you are looking to make good use of your basement, you must consider upgrading it.
To learn more about making the best upgrades for your custom rebuild, call our specialists at Sunnylea Homes today at (416)-789-5229.