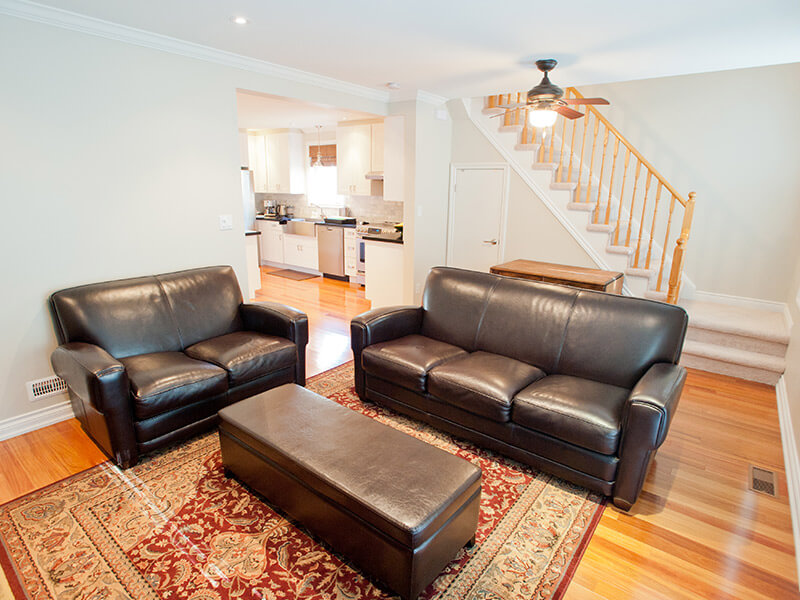 Best Painting Tips for Your Home
Best Painting Tips for Your Home
https://sunnyleahomes.ca/wp-content/uploads/2021/09/best-painting-tips-for-your-home.jpg
800
600
Marino Scopelleti
https://secure.gravatar.com/avatar/4f0c6f55dea8f5901fae4cb7ca19ec54?s=96&d=mm&r=g
Are you looking for professional and well-experienced renovation contractors in Greater Toronto? For an expert-looking paint job, do what the design build contractors at Sunnylea homes do! Starting in playgroups with finger-painting, the majority of us know the process of applying paint to a flat surface. But a real professional interior paint job is ultimately a different matter.
Therefore, we have outlined 8 crucial painting tips to make your painting projects go quicker, smoother, and a smashing success.
1. Paint only in the dry climate
It is best to paint when it's not humid or raining as it can spoil the overall look and may not give you the desired result. If you don't have an option but needed the job to be done, then you can benefit by slow-drying paint to make adjustments before applying the next coat. Make sure not to get worked up as it will show up when finished.
2. Thorough visual inspection and prep
If you have cracked, flaking, or peeling areas on your walls, you need to lightly sand/scrape and then thoroughly rinse before applying new primer and paint, as the heaviness of the fresh coat may pull the old paint loose. Similarly, oily spots will also need cleaning, followed by a final rinse with clean water.
3. Invest in high-quality brushes, roller covers, and painters tape
If you're willing to pay some extra dollars on excellent paint, you must also consider buying good brushes and roller covers. They give excellent coverage and save your time, and you need not worry about re-application. Purchasing a high-end painter's tape is imperative when it comes to sealing out drips and blurs.
4. Guard the things you don't want to be painted.
In our opinion, drop cloths are a necessity, and small plastic bags secured with tape are the easiest way to safeguard doorknobs from paint.
5. Confiscate light switch and outlet covers.
Have patience if you need great results, and never be tempted to skip this five-minute step.
6. Use primer
If you haven't painted your house walls in ages or don't have smooth and clean surfaces, use a separate primer. If you need to cover challenging surfaces such as glass or high-gloss paint, use a bonding primer. Our design build contractors will work with you to help you choose the best primer.
7. Let the roller do the work.
Today's finest paints flow on effortlessly, and since you've already selected a good roller, there's no need to use extra pressure. Ensure to use an extension pole so you can reach the highest amount of area with the least effort.
8. Paint from up to downwards
After you've cut in paint edges at the ceiling using a brush, now use the roller to apply paint from top to bottom. Amateurs usually have significant drips and spatter after a paint job, but an expert paints right over their errors as they work their way down the wall. Once the wall starts to dry, give it some more time but don't go back and paint over it as it can leave marks and color streaks on the surface.
Contact Sunnylea Homes to learn more painting tips for your home!