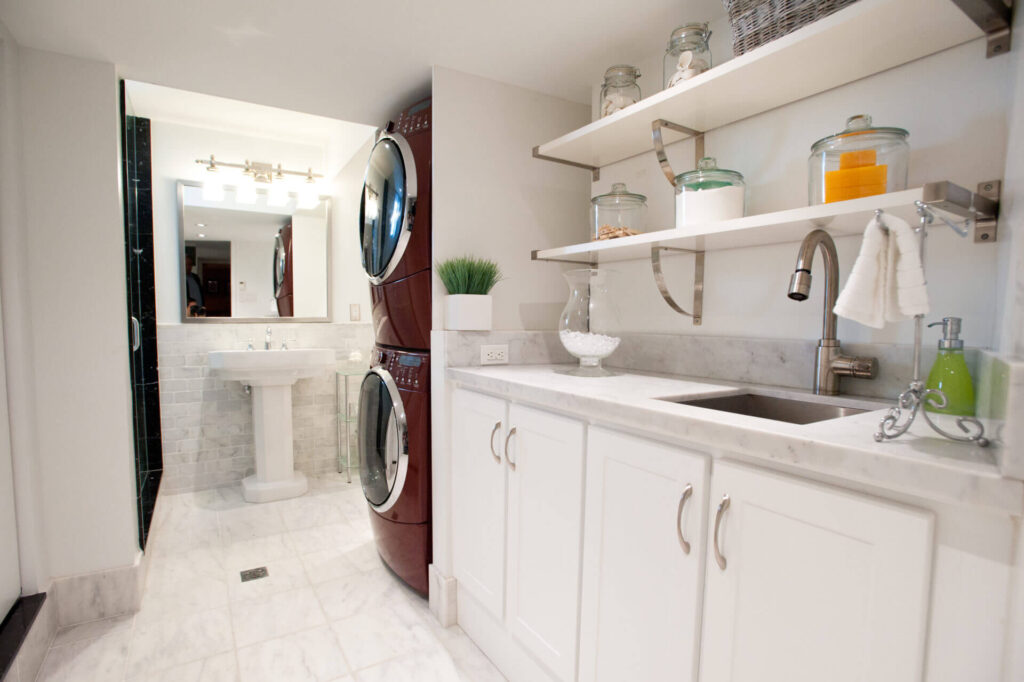 Bathroom Trends: Top 10 Trends for 2021
Bathroom Trends: Top 10 Trends for 2021
https://sunnyleahomes.ca/wp-content/uploads/2021/09/bathroom-trends-top-10-trends-for-2021-1024x682.jpg
1024
682
Marino Scopelleti
https://secure.gravatar.com/avatar/4f0c6f55dea8f5901fae4cb7ca19ec54?s=96&d=mm&r=g
There is no apprehension that the bathroom is the ideal space to begin your design refresh; after all, it is a space where all of your self-care rituals occur. Most bathroom renovators in Toronto would agree that a bathroom is an area where you love to spend time, whether you are simply brushing your hair or relaxing in the hot tub with a drink and your favorite music playing in the background. From forest green to fluted finishes, these are the most modern bathroom trends for 2021 to take note of for your bathroom remodeling project.
We have outlined some of the best bathroom renovation Trends for 2021:
1. Blended Color Schemes
Bathrooms are now less restricted to polished ceramic, clinical white, and a clean contemporary feel. People are growing more confident about going full and bold in bathroom and powder rooms. Make your bathroom truly unique with a blended scheme; you can mix and match colors, materials, and bold features. This trend spotlights creating a spa-like bathroom haven with intricate murals, fusing vintage and modernity.
2. Luxurious Cleansing
Remodeling an interior space into a tranquil experience to create a more pleasant experience is vital. As normal living beings, we tend to use our bathrooms more often than other living spaces, so it becomes unavoidable to ensure that bathroom design delivers an at-home spa-like atmosphere where homeowners can linger longer.
3. New Neutrals
The neutral tones that made a splash in 2020 are expanding into 2021—many people opt for a neutral color palette that carries throughout their entire home. The key to the overall look is blending colors that complement each other while rendering various textures, tones, and depth in the materials used. From contemporary clay and carbon to traditional hues of taupe, mocha, and pewter combine well, bringing a drab backdrop to be paired with warmer tones, mink, natural wood textures, and soft accessories.
4. Fluted Designs
In 2021 regarding tiles, a fluted design or ribbed pattern is prominent in wall paneling and cabinet details. Sunnylea Homes Bathroom renovators in Toronto say that the look can be conceived using ribbed tiles, or even wood paneling offers a great alternative if homeowners want to inject natural texture.
5. Color is back
While neutrals are still a big hit, color is unquestionably on the agenda for 2021. The pop of vibrance can be seen over all areas of the home and interior design. How can color be incorporated into bathroom remodeling design? Bright-colored tiles and bold wallpaper splash their way onto bathroom walls. Why not blend warm neutral tones with a statement pop of color such as warm orange to bring all the components together.
6. Statement Lighting
If you are still thinking about sconces, well don't; it was so last season. Instead, homeowners can opt for pendants or even a grand chandelier- statement bathroom lighting ideas have a moment in 2021. Massive chandeliers, drum pendants, and giant floor lamps are all pretty much in vogue for homeowners who prefer their lighting to make a statement or are inspired by luxury bathroom design.
7. Dark Fixtures
The Kardashians are real influencers; the trend for dark fixtures made a buzz when the minimalistic bathroom design went viral. Dark fixtures pop when contrasted by a soft expanse of marble or classic wall-mounted cross taps in a bathroom. The sharp matte fixtures act as punctuation points and accent the shower frame and windows. If you are among homeowners that love the trends, this is an excellent option for you to consider.
8. Hybrid Floors
Mixed media floors break onto the display in elegant and chic establishments. It meant only a matter of time before hybrid floors started protruding up in the interior and home designs. Soft peach Moroccan tiles melt into the Scandi-style wood flooring, sounds quite exciting.
9. Modern with Vintage
Combining vintage pieces with modern innovation is becoming more popular than ever. It allows homeowners to create a bathroom space that is unique to them. The contemporary vintage design brings more of a living room feel to your bathroom space. Vintage wall arts, ornate chairs, sleek lines of stylish basins, and showers create a more detailed look in a bathroom.
10. Modern Country
This trend suits bathrooms of all sizes—the modern country trend pairs traditional characteristics with modern innovation. You could plan with your bathroom renovators to pair a classic piece of furniture that provides traditional country styling with a modern touch. A stone wall can create an impressive characteristic of exposed beams in a high ceiling family bathroom on a larger scale.
Contact Sunnylea Homes; we are among the best bathroom renovators in Toronto to remodel your bathroom according to your needs.