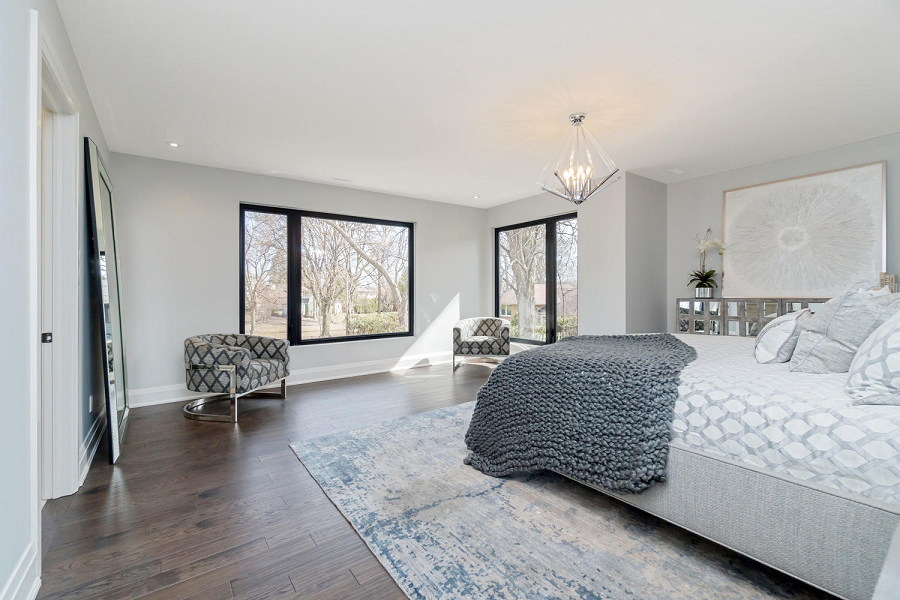 5 Luxury Home Renovation Ideas
5 Luxury Home Renovation Ideas
https://sunnyleahomes.ca/wp-content/uploads/2021/01/5-luxury-home-renovation-ideas.png
900
600
Marino Scopelleti
https://secure.gravatar.com/avatar/4f0c6f55dea8f5901fae4cb7ca19ec54?s=96&d=mm&r=g
Often homeowners get stuck when it comes to thinking of ideas to renovate their house. It's because nobody wants a basic home. Everyone wants a luxurious home to live in. Renovation comes with its own set of monotonous ideas, like flooring, interiors, painting, and so on. Hence, it's always helpful to see what is popular and trending. If you haven't yet renovated your home for a while, you may be in for a treat.
There are several home renovation trends, like renovating home offices, hardwood flooring, accent walls, etc., these are far too common home improvement ideas. Sunnylea Homes, one of Toronto's best home renovation companies, brings you five luxury home renovation ideas that you can use if you are planning to renovate in the future.
1. Large and Expansive Windows and Doors
During the day, everyone loves natural light in their homes. Homeowners recently have been embracing the whole natural light concept – more windows and more sunshine. Expansive windows and doors allow tons of natural light in the house and influence the outdoor landscape view. Enhancing and replacing your windows and doors can make a huge difference. Additionally, most of the new windows nowadays are more energy-efficient, making the indoor temperature more comfortable while also saving excessive energy bills.
2. Master Bedroom Suites
Sunnylea Homes, a reputed home renovation company in Toronto, believes that master bedroom suites are a sanctuary among luxury home buyers. The bedroom suite includes a spa-like luxurious bathroom, large custom-made closets, a huge main room, and maybe an extra room used as an office or exercise room.
Bathrooms suites tend to have smart toilets, and well, of course, radiant heat floor; some even opt for inbuilt wireless music systems and warming drawers. All are customized according to the preferences and choices of the homeowners.
3. Larger and More Gourmet Kitchens
There is no question; kitchens are the centerpiece for any home, and over time, it's getting bigger and better. The kitchen space is the prominent gathering spot for family, friends, and guests, so homeowners make sure that it is welcoming and versatile. Most homeowners have a preference for open floor plans as it adds extra space for large kitchen islands. Think about cabinets with good inbuilt LED lighting and mood lighting in the kitchen and allow natural light to sink in during the daytime. Some even prefer rustic vibes in their kitchen. The trend has recently shifted to more natural but rustic vibes, e.g., homeowners choosing sinks made out of natural stones, copper, fireclay, etc.
4. Higher Ceilings
Higher ceilings with intricate details give out luxury palace vibes in a home. It is an enjoyable trend as it makes a room or the house more spacious; it also an easy way to add a bit of flair to a home without going under a major remodeling project. Higher ceilings allow room for sizeable double floor entryways, so now you will have your guests look up and admire a space that was once ignored. Ceilings can be as simple as exposed woodwork and beams, coffered, vaulted, tray, or even an elegant crown molding. The choices are as limitless as your imagination.
5. Mudroom Additions
Often after a rainy day or an outdoor play session makes your footwear and coats muddy and messy. Having a space in the house where one can clean without making the entire house dirty is very important for busy households- especially for bustling homes with kids. Most homeowners are renovating their main entrance area into mudrooms with elegant tiles and comfy seating areas for kids and guests. They (kids and guests) can take off their dirty shoes and boots before entering the home's primary location. This helps in carrying out the organizing and cleaning process smoothly. Homeowners can customize each cabinet according to the tastes of members in the house. Mudrooms can also be used to store extra storage like bikes and other outdoor pieces of equipment.
Contact Sunnylea Homes for more information on luxury home renovation in Toronto today!