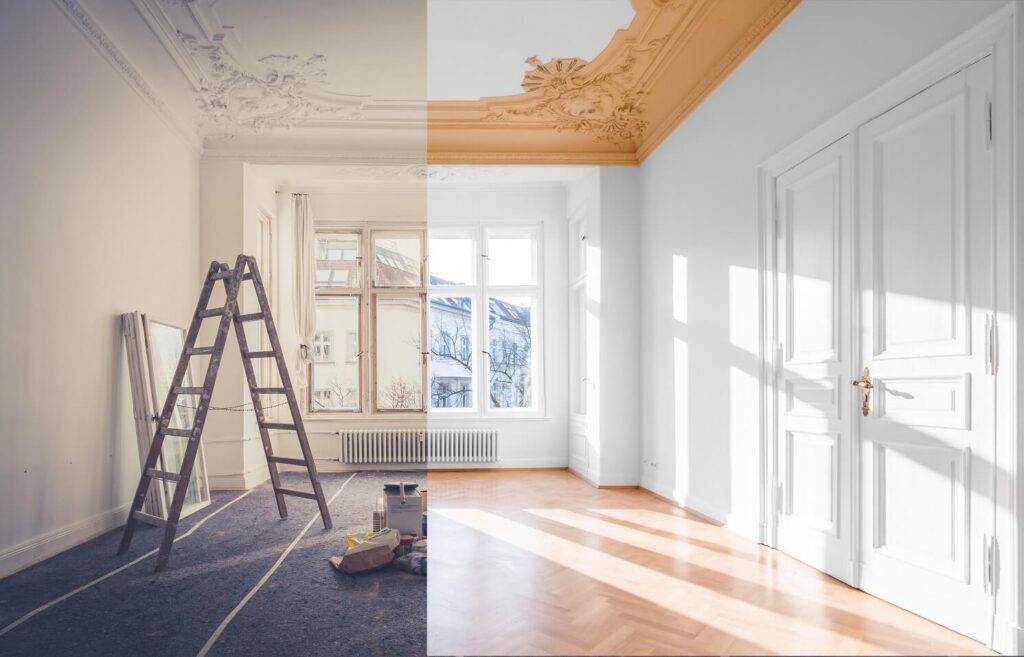 10 Ways to Add Value to Your Home
10 Ways to Add Value to Your Home
https://sunnyleahomes.ca/wp-content/uploads/2022/06/10-ways-to-add-value-to-your-home-1024x657.jpeg
1024
657
Marino Scopelleti
https://secure.gravatar.com/avatar/4f0c6f55dea8f5901fae4cb7ca19ec54?s=96&d=mm&r=g
The housing market will continue to grow well into the year 2022. As a rule, "the vast majority of us are either moving or selling our current residence." Your home will appreciate in both the short and long term if you act now. There are simple ways to raise the value of your house without making major alterations. Improving your house now will save you money in the long run.
While every home is different, Sunnylea Homes recommends ten simple ways to update and add value to your home.
1. Look into the Solar System
Installing solar panels on the roof of your home may be less expensive than you think, and you may be eligible for tax credits. In some cases, you may even be able to contribute clean energy to the power grid if your home's solar efficiency is high enough.
2. Create a Landscape
Many homeowners overlook their landscaping, but a well-designed landscape may increase the value of your home by as much as a new kitchen or bath. Simple, low-cost alterations to the front of a house, such as adding plants, bark, pebbles, or mulch, laying grass, paving, or painting worn-out old roads.
3. Add an irrigation system
While homeowners enjoy the appearance of a lush lawn or garden, their willingness to put in the effort to maintain their greens is another story. So, consider installing an irrigation system in your backyard.
4. Think of adding some smart technology
Investing in smart home technology can quickly boost the value of your home without incurring the expenditure of a major remodel. Improve your thermostat, lights, keypad door appearance, fire detectors, and security cameras.
5. Make wise decisions
Choose rechargeable batteries, for example, to reduce the quantity of waste that cannot be recycled. Instead of paper napkins, use washable napkins and biodegradable waste bags. Similarly, rather than using plastic bags to store leftovers, use reusable food containers.
6. Transform your basement
It is easy to transform a basement into a recreational area, such as a bar, a media room, a gym, a bedroom, or a study area.
7. Adding Smart Home Wiring
Having a home equipped with smart home wiring will be more desirable as technology becomes more capable of controlling more aspects of our lives. Updating your home's technology, from security systems and video doorbells to integrated audio and lighting wiring, can add a significant amount of value.
8. Paint Your walls fresh
You have complete control over the ambiance of your home by simply painting it. To clean skirting boards, doors, and window and door frames, you may be able to use sugar soap or a natural equivalent like washing soda. One room at a time approach minimises interruptions during the cleaning process for larger rooms, which will take longer to clean.
9. Refreshing Your Underfoot
The flooring may significantly improve the entire feel and value of a house. Old worn laminates and faded, ugly carpets immediately indicate that your property requires renovation. Upgrade choices include flooring such as vinyl, hardwood, laminate, and tiles.
10. Create an open place space
Opening partition walls makes the space appear considerably larger than it is. If the wall is load bearing, a city permit along with designs will be required.
Are you thinking of transforming your home? Trust the top home renovation contractors in the greater Toronto area to provide high-quality home renovations while providing fantastic customer service and leading with unique ideas and creative solutions. Call Sunnylea Homes today at (416)-789-5229.