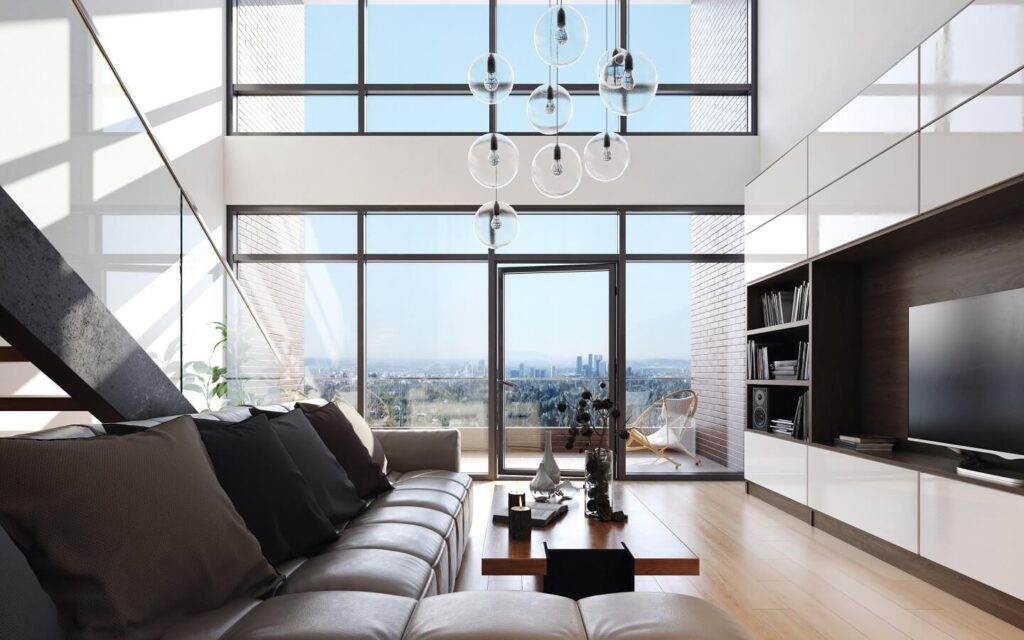 10 Interior Design Ideas for Condos
10 Interior Design Ideas for Condos
https://sunnyleahomes.ca/wp-content/uploads/2022/06/10-interior-design-ideas-for-condos-1024x640.jpeg
1024
640
Marino Scopelleti
https://secure.gravatar.com/avatar/4f0c6f55dea8f5901fae4cb7ca19ec54?s=96&d=mm&r=g
Condos are springing up all over the place as more and more people move to the cities. Decorating a condominium may be challenging due to the lack of available room.
Sunnylea Homes, as a condo renovation company, has compiled a list of ten recommendations for renovating your condo's interior.
1. Furniture Elements
In a smaller condo, you can elevate your look with the right accessories. The key to resolving the issue of space is to discover the ideal arrangement for your furniture and other accessories.
When hung on brightly lit walls, large wall mirrors can give the illusion that your apartment is much larger than it is. On the other hand, mirrors lend a sense of elegance to a place.
2. Fixture for lighting
It's time to spruce up your space with lights fixtures.
Lights, lamps, strings, pots, and more are available in various designs. There are a few creative ways to install the fixtures in a condominium.
Many condominiums have concrete ceilings, therefore the ceilings need to be dropped to install potlights and ceiling fixtures. If the condo board does not allow this, conduit wiring can be run from the electrical panel and covered with decorative mouldings.
3. Wallpaper
Wallpaper enhances the look of a room. It's possible to make a small space feel opulent without making it feel claustrophobic. Add an accent wall behind the sofa or the headboard for further visual interest.
A single piece of wallpaper has the potential to convey more information than an entire gallery wall. Consider your room's theme, colour scheme, and personal style when choosing a design.
4. Play with Geometrics
Adding bright optical details is a simple method to make your condo appear more sophisticated and trendier. Geometric forms come in the form of accessories or even patterns.
This is a great home design approach since it's simple but effective. Even the most minor details, such as a decorative accent, can serve as the room's main attraction.
5. A Neutral Colour Palette
When decorating, it's typical to stick to a neutral colour scheme. Cheerful, friendly, and up to date, describe the neutral character.
Natural light, which is frequent in condos, may make bold colours overpowering at times.
6. Include Mirrors
If you have limited space, you may use mirrors to make your condo look more significant than its actual size.
Reflection is a significant benefit of using mirrors as they may improve the natural light in your apartment.
7. Curves
Curves are a great way to add visual interest to a condo's interior design. Curved sofas, round mirrors, and sturdy armchairs may all create the idea of more space than there is in a room. Curved items take up less room than square ones.
8. Curtains
Curtains in a condo are good since they make the space seem more like home. Even while shades are fantastic, curtains add a more opulent touch to transform your apartment from an office into a home.
There is truly something for everyone because of the variety of materials, textures, and patterns available in certain designs.
9. Retro Washrooms
People have grown bored of the white marble and porcelain appearance in their bathrooms and are looking for methods to add colour to their bathrooms. Tiles in soft pinks and mild greens surround your bathroom sink, tub, and toilet. The popularity of vintage bathrooms has skyrocketed in recent years.
10. Make the Most of the Space You Have
It's a good idea to think about how you'll use the space to maximize the value of your condominium. Try to minimize clutter and keep items in their respective places.
Choose your furniture correctly to optimize the available space. Start with a clean slate and add just what is necessary.
Sunnylea Homes takes a holistic approach to bespoke condo renovations, no matter how small or large your condominium unit is. Trust the best condo renovation specialists in the greater Toronto region to perform high-quality renovations while giving fantastic customer service and leading with fresh ideas and creative solutions. You may rest easy knowing that our fully qualified and insured WSIB-certified staff can turn your condo into a dream space.
Call Sunnylea Homes today at (416)-789-5229.