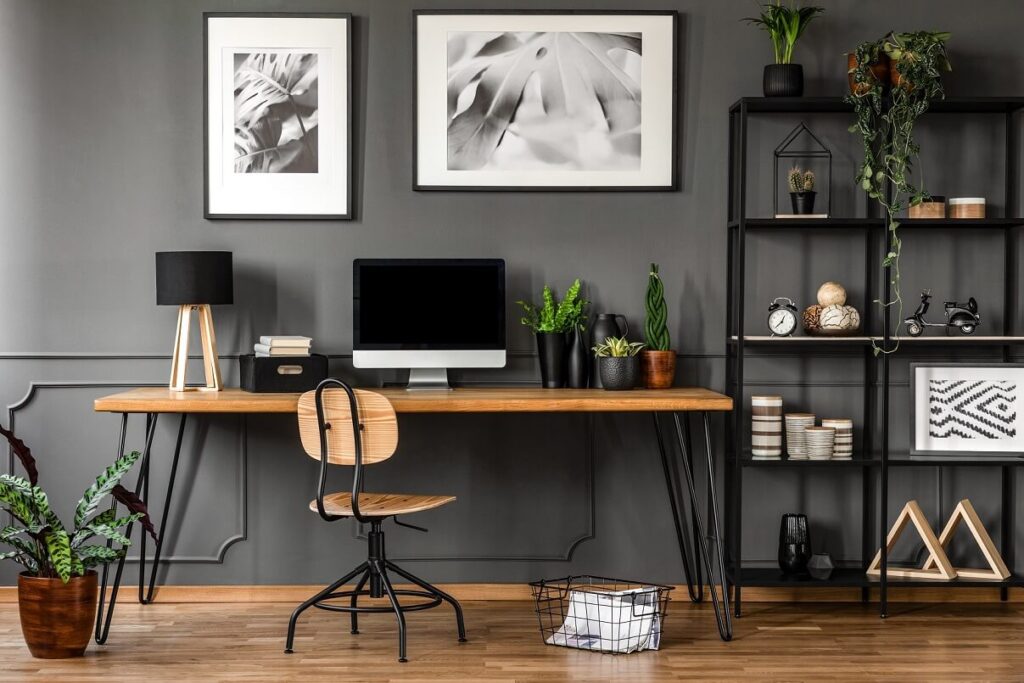 10 Essential Home Office Design Tips
10 Essential Home Office Design Tips
https://sunnyleahomes.ca/wp-content/uploads/2022/02/10-essential-home-office-design-tips-1024x683.jpeg
1024
683
Marino Scopelleti
https://secure.gravatar.com/avatar/4f0c6f55dea8f5901fae4cb7ca19ec54?s=96&d=mm&r=g
Having a home office became necessary, especially when the pandemic compelled the world to work from home. Now that the people are slowly getting back to their respective offices, even the home office can serve multiple purposes:
Studying
Organize your schedule
Completing some office work you brought home
Completing small tasks
A home office does not inevitably need to be stuffed in the corner of your room- a chair or desk with a rigid light regardless of its purpose. Suppose a home office is a place you use frequently. In that case, it demands to look and be better, which is why making home improvements to boost your home office's appearance will motivate you to get some work done. For as great of an idea does working from home may be, it can be difficult. Were you searching for more tips for your Home Office Design? Sunnylea Homes have several home improvement ideas that will turn your home office into a more productive place in no time.
1. Don't Mix Up Your Workspace And Common Living Space.
Let us start with the most evident tip about blending work and everyday life. Homeowners often think it would be okay to set up an office in the bedroom or the living room, but that is never a good idea. Because according to general contractors, even with the most determined intention to separate workspace from everyday space, the two are bound to mix, considering your office is in your home.
2. Location
Another essential aspect while setting up a home office design is the location. There are quite a few factors to consider while choosing a spot in your house for an office; for instance, the space should have ample space and natural light. While working from home requires you to have back and forth communication through seamless video calls and other communication mediums, it is critical to consider how much noise and distraction the room can withstand.
3. Don't Be Afraid To Use Colors
One significant advantage of working from home is deciding what your office should look like and where you want to work since it is a place where you spend eight hours of your life. While in an office, you don't have much choice with how it looks; at your home office, you get to pick any colour you prefer most to remodel your home office into a bright, lively space.
4. Invest In a Proper Desk
Working leaned over a TV tray on the couch isn't quite promising for anyone, especially long-term in terms of health. Most home renovation companies would recommend investing in a desk; it does not have to be fancy or expensive, just something that will be helpful. You want the desk to be practical, sturdy, and favourable to good posture.
5. Simplify Processes with A Reliable Home Renovation Company
Has it become too overwhelming and complicated to work with home office and work processes? If so, it's time to simplify the process with home renovation companies by making simple home improvements like adding a partition in a room to a separate workspace or just repositioning a bedroom to the home office for a better workspace.
6. Incorporate Personal Touches
Most offices have a sterile office environment, so there should be some leisure on what you can install or arrange in your workspace for that personal touch. Yet, it is crucial to note that the purpose of these items or ideas is to assist you in maintaining that positive energy to accomplish your tasks.
7. Consider a Gird Wall
Office workspace is bound to be cluttered, so to keep your desktop uncluttered, an easy access grid allows you to dangle supplies and folders from clasps and clips. Gird walls in an office are among the top home improvement trend that everybody loves. It provides your work with a chic look without taking up too much space on your desk itself.
8. A Room with A View
A room with a view doesn't necessarily mean overlooking an incredible landscape; however, that is most definitely the cherry on a cake. General contractors claim that an at-home workspace with a good view goes a long way. When you plan to design your home office, you need to position your desk to face a window to ensure ample natural light.
9. Create an Ergonomically Sound Workstation
Home renovation companies design an ergonomically proper workstation to enhance comfort, health, and productivity. Having an ergonomic workstation means that your desk and the objects on it are well within reach and use, and it is arranged in such a way to prevent injury. An ergonomic workstation also supports good posture, which most working people struggle with nowadays. An ergonomically friendly workspace ensures adequate lighting that is not too bright or too dim, and it is beneficial for various working postures, both standing and sitting.
10. Experimentation is Key
A well-arranged and productive home office takes a lot of experimentation, but you can get it right with Sunnylea's home improvements. Once you get in touch with the best home renovation company, you find yourself experimenting with new technology processes and designs, adjusting them according to your budget for the ideal home office.
Did you find any of the home office design tips helpful? Get in touch with our home improvements specialists to incorporate these designs into your home right away.