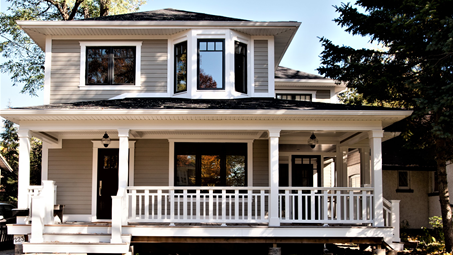 How to Organize Your House Renovation
How to Organize Your House Renovation
https://sunnyleahomes.ca/wp-content/uploads/2020/09/how-blog.png
453
255
Marino Scopelleti
https://secure.gravatar.com/avatar/4f0c6f55dea8f5901fae4cb7ca19ec54?s=96&d=mm&r=g
Renovation projects can adequately interrupt the ongoing lifestyle. A sizeable
home renovation
is remarkably the most expensive and probably the most stressful project owners tackle. Sunnylea Homes has some tips, suggestions, and strategies that will guide homeowners during the renovation process. These tips will help in having a clutter-free and smooth workspace. The core concept of a home renovation or
condo renovation
is complex and challenging in itself. Following is a list of some practical pointer for home renovation tips that will help you complete the remodeling process stress-free.
Design and Planning
Having a sketch or a firm set of thoughts about remodeling ideas is vital for progress. It is easy to correct mistakes while penning down thoughts and ideas before remodeling takes physical form. It also makes sure whether the opinions and ideas are under conceptualized or over conceptualized while running it through with the contractors.
Store belongings offsite during a remodel
Being in the renovation for quite some time, shifting belongings from the work site is one of the most common renovation issues. Even a small home can turn into a substantial messy condo. The best suggestion would be to store personal things like valuables, picture frames, paintings, home decor, and others away from the renovation location. By doing so, items stored in another place will reduce dust exposure and possible damage.
Please keep all your receipts
You may find yourself in a situation where you like particular paints, tiles, lightings, etc. Then, you go ahead and purchase and finalize it. But even if you are 100 percent sure that you will like certain paints or lights for a specific room, you may end up not liking it once it's fixed. That is why having receipts for everything, even the littlest of it related to renovation, is essential. You can create a manual file or even a digital file where all the details are stored in one specific place; it will be easier to maintain.
Embrace the Mess
Most home renovation companies in Toronto and other parts agree that home remodeling is never a comfortable and clean process. There will be inevitable heaps of specks of dust, noise, clutter, etc. Sometimes, it becomes too overwhelming and even frustrating. You may get annoyed with the contractor or workers. Figure out a solution that works for you, but it's also essential to have realistic expectations when organizing a home renovation. It is quite challenging to eliminate the disruptions and inconveniences that are inclusive of
house renovation projects
. You can still reduce stress and mishaps by preparing in advance with the help of the above pointers. Contact Sunnylea Homes on
416-789-5229
or
renovate@staging.wsipowered.com
for information on how to renovate a house effectively.