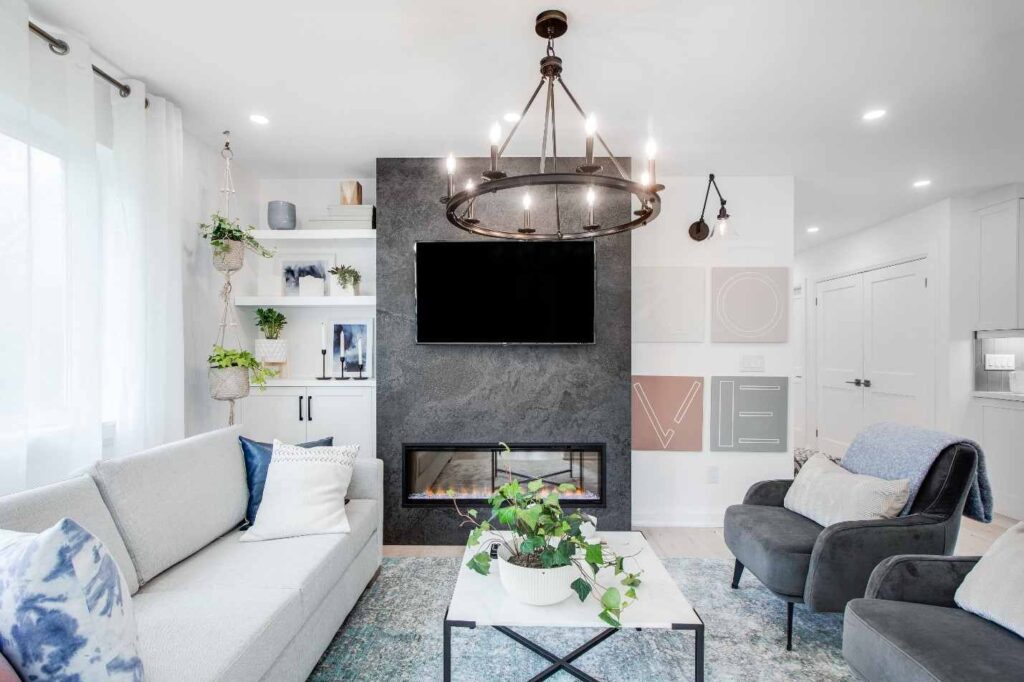 How to Create More Visually Dynamic Spaces in Your Home
How to Create More Visually Dynamic Spaces in Your Home
https://sunnyleahomes.ca/wp-content/uploads/2022/09/How-to-Create-More-Visually-1024x682.jpg
1024
682
Marino Scopelleti
https://secure.gravatar.com/avatar/4f0c6f55dea8f5901fae4cb7ca19ec54?s=96&d=mm&r=g
If you're like most people, you probably think of your home as a place to relax. It's a place where you can catch a breath from the busyness of the outside world. But what if your home is capable of doing more than that? What if it could be a place where you could entertain guests or show off your personality? To make your home stand out, you must create visually dynamic spaces.
A visually dynamic space is exciting and eye-catching. It's not a bland space – it stands out and makes a statement. And there are several ways you can achieve this in your home. Here are just a few:
1. Add Moulding to Your Walls
The perfect thing about a bare wall is it's a blank canvas for your ideas. Updating your existing walls with moulding will elevate their appearance and make the space more visually dynamic.
2. Install New Lighting
Great lighting can completely transform the look and feel of a space. So, whether you go for overhead lights, wall sconces, or table lamps, adding new lighting fixtures will add dimension and interest to your rooms.
3. Reimagine Your Entryway
Your entryway and door are your guests' first impression of your home when they come over, so make sure they create an impact! Add a welcome mat, some potted plants, or a piece of art to give it a little personality. If you want to shake things up, painting your door a new colour is a great way to make a statement.
4. Paint Your Trim, Walls, and Ceiling the Same Colour
Painting your walls, ceiling, and trim all the same colour may sound unexciting, but it's the exact opposite. This method will give you a cohesive look that exaggerates the features of your space, making it look larger and taller. And with the right colour, you can set the mood of your space.
Lighter and airier colours will make your room more serene, while darker and bolder colours can give you that moody effect. The skies are the limit!
5. Add a Gallery Wall
A gallery wall is a perfect solution if you're looking for a way to add visual interest to your space without going too crazy. Choose a few of your favourite frames, pieces of art, photos, or even exciting trinkets and organize them on your wall in a pleasing way. Gallery walls are a great way to personalize your space and make it unique.
6. Use Textured Accents
Incorporating textured accents into your space is a great way to add visual interest and depth. Consider adding a fuzzy throw blanket to your couch, a woven rug to your floor, or even some velvet curtains to your windows. These small touches will make a significant impact on your space.
7. Bring the Outdoors In
Take advantage of it if you're lucky enough to have a lot of natural light in your home! Not only does a naturally cohesive design make your space feel more open and airy, but it also helps to show off your plants. So, if you have a green thumb, put your plants on display and create a mini oasis in your home.
A home that reflects you isn't always the easiest to do yourself. If you need home improvements done right, consider hiring Sunnylea Homes home renovation company. Our general contractors can renovate any space in your house from the ground up.