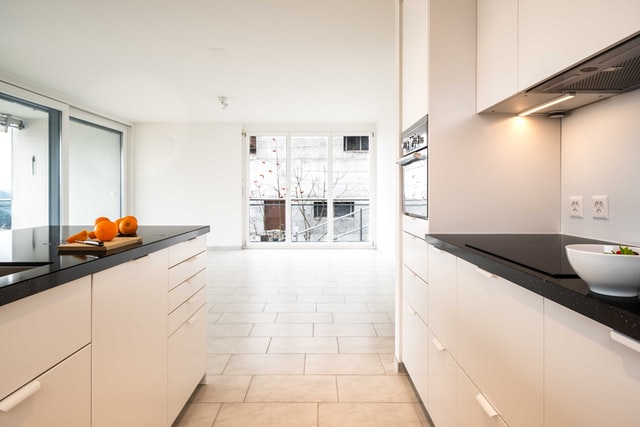 Home Addition vs. Moving: Which to Choose?
Home Addition vs. Moving: Which to Choose?
https://sunnyleahomes.ca/wp-content/uploads/2021/03/home-addition-vs-moving-which-to-choose.jpg
640
427
Marino Scopelleti
https://secure.gravatar.com/avatar/4f0c6f55dea8f5901fae4cb7ca19ec54?s=96&d=mm&r=g
You might consider moving if you feel like you have grown beyond your current home; with housing markets worldwide are heating up with the current weather situation, its peak house-hunting season. However, what if the idea of moving stresses you out? On the other hand, What if you like your neighborhood, but not your house? In such a situation, you may want to consider an alternative option. Moving is not the only way to get a larger home or, even better, to upgrade your living space. You could also remodel the room you already have; it is a step that in the past years has become increasingly popular as housing prices continue to surge.
The following blog will focus on the pro and cons of each aspect.
Additions
Pros
1. Stability- Staying put means having the same neighbours, shopping at the same stores, and going to the same schools.
2. Increase the value of your home- Building an addition will increase the footprint of your home and increase the resale value
3. Avoid The Cost Of Moving & Selling Your Home- Aside from the mental anguish involved in selling a home, there is a monetary price as well. You will have to pay movers, brokers, and maybe even a lawyer. Save all that money by remodeling.
4. Familiarity- Living in a house for a while means you know how old the air conditioner was when was the recent roof repair and several other necessary minor tweaks performed over the years.
5. Customize- The beauty of building an addition is being able to customize your space to suit your needs and cater to your life style. Functionality and comfortable living are the most common desired features. You can make a Large Ensuite bathroom, Walk in closets, Home office, gym, wine room, or whatever it is you need to complete your Forever Home.
Cons
1. Inconvenient- Building an addition is a substantial undertaking. It takes time to plan and is not straight forward. There are many aspects that go into it like planning, financing, permits zoning and design
2. A lot of Work- Home additions can be a lot of work because you will have to deal with several contractors, product selections, suppliers, give a detailed explanation of customization you need- all of this depends on the volume of the plan.
Moving
Pros
1. Something New- One of the most notable advantages of moving is selecting a new location and calling it home. Fresh Start, change and a upgrading to a better neighbourhood is exciting for new homeowners
2. No need to deal with Renovations- No need to deal with the daunting task of planning on building an addition. No need to look for a contractor, materials, or being inconvenienced
Cons
1. Time-consuming and stressful- Moving is not easy. You have to choose a place you like with all the aspects you want in your new home. Finding an excellent real estate agent or broker, getting the financing, and selling your current home will be added tasks.
2. You May Not Get What You Want- Getting all you want in your brand new has relatively little chance than a blue moon. For instance, a good neighborhood, schools, and nearby malls, a fantastic backyard all at a reasonable price range. Sounds good, but chances are pretty slim.
3. Expensive- As mentioned above, there is a slim chance of you getting all you want in the new place. If the house's interior is not as per your taste, you will need to rework it, and if the property is not maintained well, you will need to pay for the maintenance; the examples are endless. If you are trying to sell the existing, you will have to pay a 6-7% commission to the real estate agent. Moreover, if you get a place on a reasonable budget, you will have to think about the cost of selling.
4. Leave the area you love- If you love the current place you live in, this is the sad part since you have become very comfortable with your house, the neighborhood; you are familiar with all the local places and people.
To conclude, you need to ask yourself your housing goal for the next five to ten years. You also need to consider your current monetary condition. Moving can be costly, and home additions can be a relatively feasible option that increases your property's value. Before you choose whichever option, make sure you can genuinely afford it.
To learn more about home additions in Toronto, contact Sunnylea Homes on (416)-789-5229 or renovate@staging.wsipowered.com with your home addition requirements and consultation.