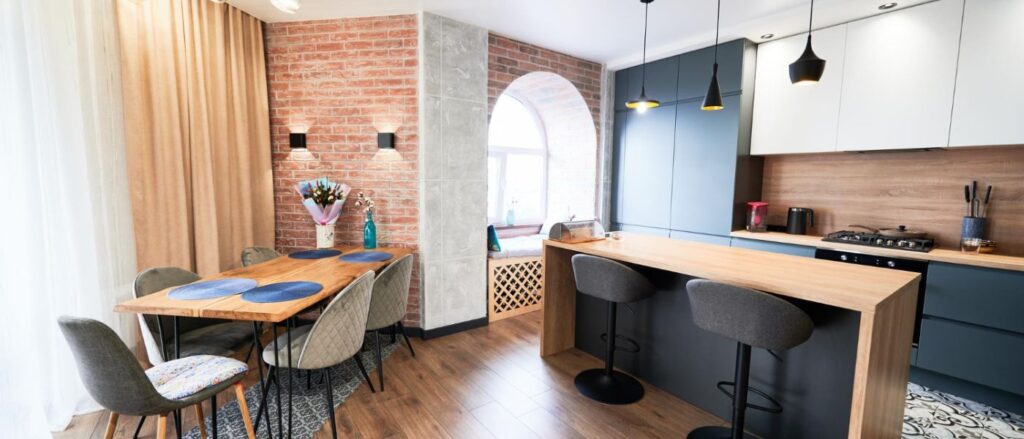 5 Questions to Ask Your Kitchen Renovation Company in Toronto
5 Questions to Ask Your Kitchen Renovation Company in Toronto
https://sunnyleahomes.ca/wp-content/uploads/2023/07/kitchen-renovation-company-1024x439.jpg
1024
439
Marino Scopelleti
https://secure.gravatar.com/avatar/4f0c6f55dea8f5901fae4cb7ca19ec54?s=96&d=mm&r=g
Embarking on a kitchen renovation project is an exciting journey for homeowners seeking to transform their living spaces. Selecting the right kitchen renovation company is vital in ensuring a successful and satisfying outcome. By asking the right questions, you can gain valuable insights, make informed decisions, and get the most out of your money.
Here are five essential questions to ask your kitchen renovation company:
Do you specialize in kitchen renovations?
When it comes to transforming your kitchen, it's crucial to work with specialists who have extensive experience in kitchen renovations. Inquire about the company's expertise as kitchen renovation specialists and their track record of successful kitchen remodelling projects. Choosing a kitchen renovation company that specializes in kitchen renovations ensures that you are partnering with professionals who understand the unique challenges, design considerations, and functionality requirements of kitchens.
Can you share some examples of past kitchen renovation projects?
Ask the kitchen renovation company to share examples or a portfolio showcasing their past kitchen renovation projects. By reviewing their work, you can assess the quality of their craftsmanship, design aesthetics, and attention to detail. Requesting references and testimonials from their previous clients also allows you to gauge their level of satisfaction. Examining their past projects gives you a glimpse into their capabilities and helps you determine if their style aligns with your vision.
What is your approach to kitchen remodelling?
Understanding the company's approach to kitchen remodelling is essential for a smooth and successful renovation process. Inquire about their design process, materials selection, and project management strategies. A reputable kitchen renovation company will have a structured approach that involves clear communication, collaboration, and attention to detail. Their process should prioritise understanding your needs, translating your vision into a practical design, and executing the renovation with precision.
Do you provide personalised design solutions?
Every homeowner has unique preferences and requirements for their kitchen renovation. Ask the company if they offer personalised design solutions tailored to your specific needs. A reliable kitchen renovation company will work closely with you to understand your lifestyle, functional requirements, and aesthetic preferences. They should offer creative design solutions that maximize space utilization, enhance workflow, and reflect your personal style. Customised designs ensure that your kitchen renovation meets your individual needs and aspirations.
How do you handle project timelines and budgets?
Inquire about the company's process for managing project timelines and budgets. A professional kitchen renovation company will provide you with a realistic timeline for completing the project based on its scope and complexity. They should also be transparent about the costs involved and how they handle any unforeseen expenses that may arise during the renovation process. Open communication about timelines and budgets allows you to plan accordingly and minimizes potential surprises along the way.
Selecting the best kitchen renovation specialists is crucial for a successful kitchen remodelling project. Call Sunnylea Homes today at (416)-789-5229 and we'll get started designing your dream kitchen with our professional team.
Comments are closed.