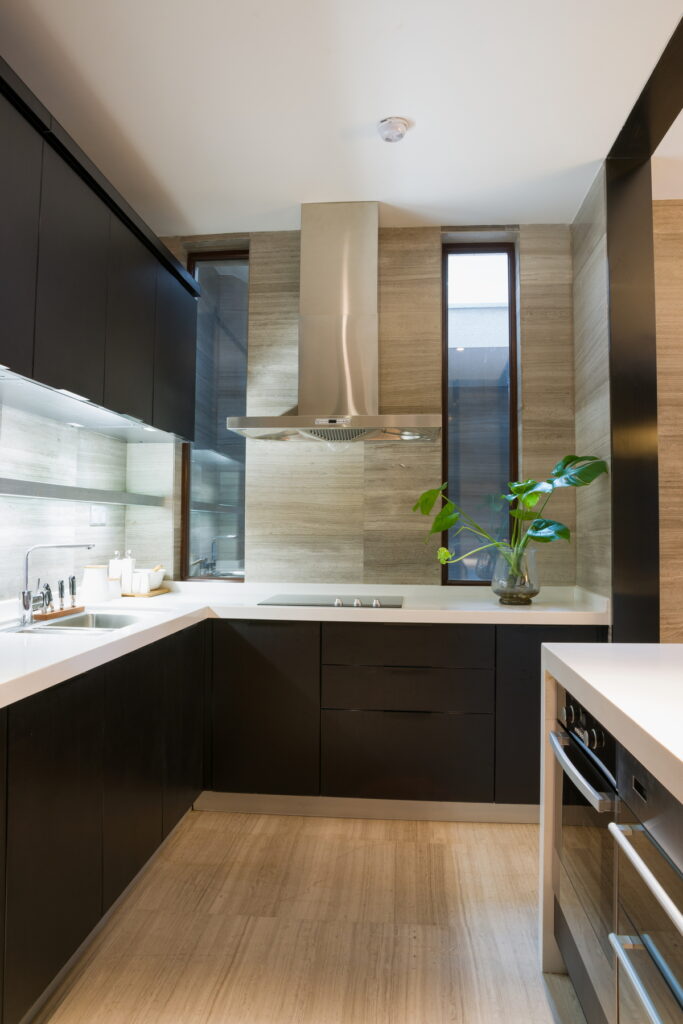 The 8 Most Innovative Kitchen Renovation Ideas
The 8 Most Innovative Kitchen Renovation Ideas
https://sunnyleahomes.ca/wp-content/uploads/2022/10/e915e76e-55de-11ed-bfdc-5254001ae05b-683x1024.jpeg
683
1024
Marino Scopelleti
https://secure.gravatar.com/avatar/4f0c6f55dea8f5901fae4cb7ca19ec54?s=96&d=mm&r=g
Kitchens are the heart of a home. They're where we cook, eat, and entertain guests. So, it's no surprise that many homeowners choose to renovate their kitchens when they decide to spruce up their homes. If you're considering a kitchen renovation, here are eight of the most innovative ideas that kitchen renovation specialists like Sunnylea Homes see in Toronto.
1.Opt for glazed backsplash tiles.
Tiled backsplash has been done repeatedly, but one way to reimagine this classic kitchen element is by switching from matte to gloss finishes. Glazed backsplash tiles are becoming increasingly popular because they offer a bit of sheen and reflect light well and add depth and dimension to a kitchen space. The perk of glazed tiles is they look fantastic in any color, so you can use neutrals and shades or play with saturated colors to add texture to your kitchen.
2.Choose mansion weave for floors.
Maybe you've seen chevron or herringbone floors, or perhaps you have them yourself but want something more unique and captivating. If so, consider flooring your kitchen with the same pattern used in 17th-century French mansions. Selecting woods with pale, cool colors adds a modern touch that keeps your kitchen up to date!
3. Mix your metals.
Try mixing metal finishes if you want a kitchen that differs from the rest with its eclectic feel. Incorporating various metals in the kitchen created a layered but harmonious look.
4. Create a conversation with statement ceilings.
The statement ceiling is one of the hottest trends in kitchen design. This is where homeowners make a bold design choice by installing a dramatic focal point overhead. It could be anything from a sculptural light fixture to an exposed beam or even a colorful mural. The sky's the limit regarding statement ceilings, and they're sure to make your kitchen stand out from the rest.
5. Hide storage spaces.
Having a small kitchen only puts innovation at the forefront of your design process. To maximize the existing space, conceal storage and cooking space with closed cabinetry so you can have the feeling of a larger area.
6. Make a statement with metal range hoods.
The range hood is one of the essential elements in a kitchen, but it's often over-looked. To make the kitchen stand out, consider installing a metal range hood. It will add a touch of luxury and make your cooking space the focal point of the room.
7. Bring the outdoors in with plant walls.
Right now, one of the hottest trends in kitchen designs is bringing the outdoors in with plant walls. This way, you can add greenery to your kitchen and create a relaxing oasis. You can either DIY your plant wall or hire a professional to install one.
8. Incorporate smart technology.
Smart technology is becoming increasingly popular in all home areas, and the kitchen is no exception. You can add smart technology into your kitchen in several ways, from appliances that can be controlled with your voice to faucets that turn on and off automatically. Adding smart technology to your kitchen will not only make your life easier, but it will also make your kitchen more efficient and stylish.
Sunnylea Homes has the perfect team of kitchen renovation specialists to take on any task if you're considering a kitchen renovation company. We're experts in kitchen remodeling and can help you create a space perfect for your needs. Contact us today to learn more!
Comments are closed.